Interior Painting Tips for House Painting in Pleasanton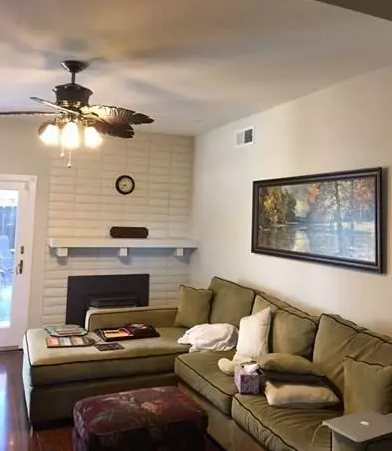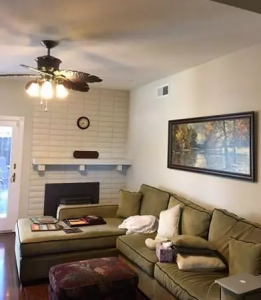 Household and home improvement tips are always a good idea. They make doing tasks easier, more tolerable, and maybe even more fun.
While interior house painting in Pleasanton is not a difficult job compared to exterior painting, it can be tedious sometimes. These tips can make the job easier, faster, and more efficient.
Purchase good-quality brushes and rollers.
Painting is an affordable way of updating and enhancing the look of your interior spaces. But it doesn't mean you don't have to buy cheap but inferior materials to save more money. Cheap but inferior brushes may not hold as much paint as high-quality brushes. They also leave ugly brush marks and even bristles on painted surfaces. 
Inexpensive but low-quality roller covers may leave lint on the walls. You could waste good paint if your tools are cheap and flimsy. Instead, invest in high-quality, reasonably priced brushes and roller covers to get the best results. They hold much more paint, are more reliable, and last longer. In the end, your paint finish will look better on the surface.
Blend your paints before you begin.
Did you know that even if you buy three gallons of paint of the same color and at the same time, they may not look the same? A paint machine may yield slight variations when mixing the same shade or hue. To ensure that the paint coverage looks uniform across the room, blend the paint cans before you start.
Combine all cans of paint in a five-gallon bucket. Stir with a rod or a paint mixer to create a single color that will look consistent across the room.
A clean and well-prepped surface makes your paint job last longer.
While applying paint is arguably the best (and most favorite) part of the process, there is plenty of work to do first. Remember, when prepping surfaces, it is best to be sure that they are clean, smooth, and flawless so that the paint can adhere to them more easily. Simply put, a clean and smooth surface is the key to a quality paint job.
Have you thought of using self-priming paint?
If you don't like priming and painting separately, consider using self-priming paint, which serves a double purpose: to seal the wall and apply the final coat of paint. Not only self-priming paint saves you money, but it also saves you time and effort while giving pretty much the same result as separate primer and paint do.
However, using separate primer and paint may be optional if you're painting over the surface with existing paint, not new and previously unpainted drywall.
Work with a wet edge.
When rolling, you want to be careful with your technique so that it won't leave those ugly lap marks – and the key to this is maintaining a wet edge. Every stroke of your roller should overlap with the previous one. Maintain a wet edge as you paint. Do your best to work away from the wet edge to avoid lap marks. Paints with gloss (satin, eggshell, semi-gloss, and glossy) are more prone to overlapping marks, so you must pay close attention to keeping a wet edge. But if you're using flat or matte paint, there's little possibility of creating overlap marks.
Ask the experts.
When in doubt, hire house painting in Pleasanton professional contractors so that you can devote your precious time to the things you love. You might save more money by allowing the pros to prepare the proper surface, help you choose the colors you prefer, and use their expertise to paint flawlessly. They do the job done right the first time. A paint job done by a professional will look more well, professional and maintain its durable finish for a longer time.
For the last 40 years, Custom Painting, Inc. has specialized in painting, restoring, and revitalizing residential and commercial properties throughout the Bay Area. Schedule a free estimate to see what we can do for your home.