Commercial stucco painting and repair gives your business a fresh face-lift, like a makeover for your walls. Stucco, a durable plaster-like material, shields your property from the elements, but it can get worn out or cracked over time. That's where painting and repair come to the rescue! Not only does it enhance your home's curb appeal, but it also protects it from moisture, preventing nasty surprises like leaks and mold. 
As your go-to experts in stucco painting and repair for commercial properties, we take pride in transforming your space. With a blend of skill and creativity, our team at Custom Painting, Inc. specializes in giving your business a vibrant makeover while ensuring the sturdiness of its protective stucco layer. 
Our Services
There are two key services we offer in this department. Let's start off with Stucco Painting. 
Stucco Painting
Stucco painting transcends mere aesthetics, a craft of enhancing and preserving business property's exteriors clad in cement-based stucco. This process is integral to both the appearance and structural integrity of your building.
The porous nature of stucco makes it susceptible to moisture, leading to cracks and discoloration. At Custom Painting, Inc., our expertise is your safeguard against such structural wear and tear. Being the best painting contractors in Pleasanton, we offer the following for Stucco Painting.
Premium Elastomeric Paints
The emphasis on premium elastomeric paints isn't merely a preference—it's a calculated choice grounded in understanding stucco's behavior. These specialized paints function as flexible armor, carefully formulated to not just cover but adapt to the natural expansion and contraction of stucco. This isn't just a fresh coat; it's a shield, a resilient, crack-resistant surface crafted to endure the passage of time.
Color Palette
The color selection process transcends the realm of aesthetics. Our diverse palette, carefully curated from earthy neutrals to vibrant tones, undergoes a rigorous examination of more than just visual appeal. Each hue is scrutinized for its impact on stucco's thermal dynamics. 
The science of color choice is woven seamlessly with personal style preferences, ensuring a harmonious blend that not only delights the eyes but fortifies the very essence of your property.
Let's say you're torn between a bold, deep blue and a subtle, sandy beige for your stucco exterior. Beyond the visual appeal, our experts guide you through the science of color choice. Opting for lighter shades minimizes this absorption, keeping your building cooler and your energy bills lower. So, that sandy beige isn't just pleasing to the eye; it's a strategic choice for a more energy-efficient home.
Application Mastery
As the top stucco painting and repair services in Pleasanton, we are always committed to industry-leading techniques such as precision spray application and meticulous back-rolling, transcending the ordinary. It's not just about covering the surface; it's about penetrating every microscopic crevice, ensuring an even coat that goes beyond aesthetics. 
Stucco Repair
Let's say you got your Stucco painted, but that wasn't a job well done. It's time you let Custom Painting, Inc. take over and fix the Stucco. Here's what we offer.
Common Culprits: Cracks, Chips, and Water Damage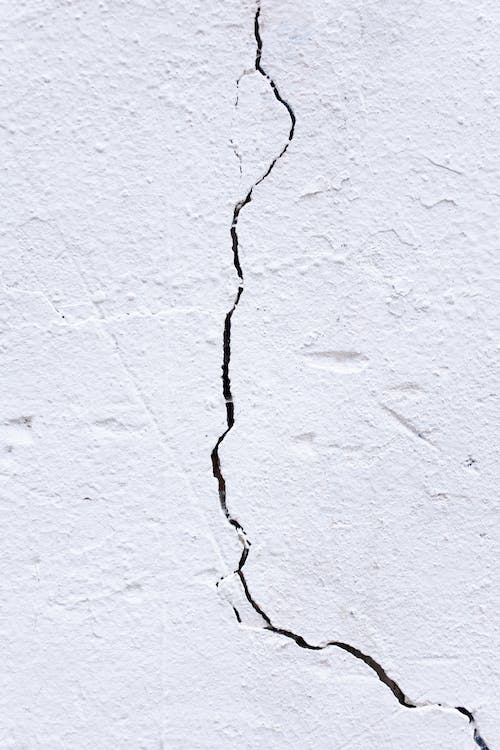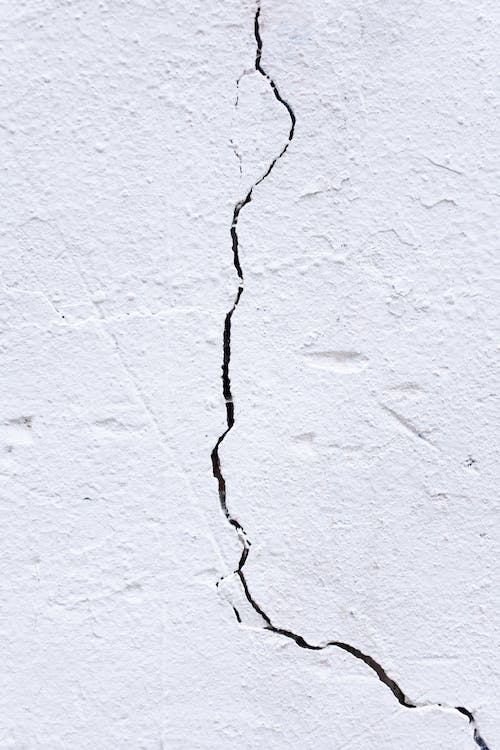 It is important to realize that certain elements can damage your stucco. 
Cracks

: Microscopic or grand, cracks in stucco are a telltale sign of its constant battle against the elements. Thermal expansion, settling foundations, or even the subtle vibrations of daily life can lead to these structural fissures.
Chips

: Whether due to impact, age, or improper installation, chipped stucco not only mars the aesthetic appeal but exposes the vulnerable layers beneath, inviting further damage.
Water Damage

: The porous nature of stucco, while advantageous for breathability, makes it susceptible to water infiltration. Over time, this can lead to discoloration, mold growth, and compromise the stucco's structural integrity.
The Repair Process
In this process, we make sure that your stucco looks as good as new without any damage to it. Let's go through the step-by-step process.
Cleaning

: Before the brush meets the stucco, cleaning in detail is essential. Pressure washing removes dirt, grime, and loose particles, laying the foundation for a seamless repair.
Patching

: Addressing cracks and chips involves more than a cosmetic cover-up. We delve into the core, applying a high-quality stucco patching compound. This isn't a mere band-aid; it's a surgical repair that ensures structural soundness.
Matching Texture

: Stucco isn't just about color; it's about texture. Our artisans employ keen eyes and skilled hands to recreate the texture seamlessly. From float to dash, we match the existing pattern, ensuring the repair is virtually invisible.
Why Timely Repairs are Important?
The importance of timely stucco repairs cannot be overstated. Neglecting a small crack today might pave the way for water infiltration tomorrow, leading to more extensive structural damage. It's not just about aesthetics; it's about fortifying your property against the domino effect of neglect.
Precision isn't just a buzzword in our stucco painting and repair services—it's a commitment. It's the assurance that your stucco, once marred, will be meticulously resurrected to its former glory. It's the embodiment of expertise, where technical finesse meets the artistry of restoration. At Custom Painting, Inc., we don't just repair stucco; we orchestrate a symphony of preservation for your building's exterior.
Benefits of Stucco Painting and Repair
Stucco painting and repair aren't just services; they are an investment in the well-being and longevity of your building.
Enhanced Aesthetics

: Stucco maintenance through painting revitalizes the exterior, giving your property a fresh, appealing look that boosts curb appeal and leaves a lasting impression.
Increased Durability

: Stucco repair reinforces the structural integrity of your property, addressing issues like cracks and chips before they escalate. This ensures that your exterior stands resilient against the elements.
Increased Property Value

: A well-maintained stucco exterior contributes to the overall value of your property. Potential buyers are drawn to a building with a pristine facade, making stucco painting and repair a smart investment.
Long-Term Cost Savings

: Our services act as a preventative measure, saving business owners from potentially costly repairs down the road. Timely stucco maintenance addresses issues before they worsen, mitigating the need for extensive and expensive fixes.
Energy Efficiency

: A properly maintained stucco exterior with the right color choice can contribute to energy efficiency. Lighter hues reflect heat, reducing the absorption and subsequently lowering cooling costs in warmer seasons.
Moisture Prevention

: Stucco repair is a shield against moisture infiltration. By addressing cracks and chips promptly, we prevent water damage that could lead to more extensive and costly structural issues.
Why Choose Custom Painting, Inc.?
From licensed professionals to industry affiliations and certifications, we bring a comprehensive package of expertise to every stroke of our brush.
Years of Expertise

: With over two decades of experience in the industry, our seasoned team brings a wealth of knowledge to every project. We've weathered trends and perfected techniques, ensuring your stucco receives top-notch care.
Skilled Technicians

: Our painting contractors in Pleasanton are trained in industry-leading techniques. They approach each project with precision and a keen eye for detail. Expect nothing less than craftsmanship at its finest.
High-Quality Materials

: At Custom Painting, Inc., we believe in the power of longevity. That's why we exclusively use premium elastomeric paints and top-notch stucco repair materials. It's not just a coat of paint; it's a shield crafted to endure the test of time.
Licensed and Insured

: We prioritize your peace of mind. Custom Painting, Inc. holds the necessary licenses, demonstrating our commitment to professionalism and adherence to industry standards. Rest assured, your project is in capable hands. As proud Painting and Decorating Contractors of America (PDCA) members, we align with a community of professionals committed to excellence. 
Lead-Safe Certified

: Your safety is paramount. Custom Painting, Inc. is Lead-Safe Certified by the Environmental Protection Agency (EPA). This certification underscores our commitment to protecting your health and the environment during any painting or repair project.
BBB Accredited

: We're not just about painting but about building trust. Custom Painting, Inc. is accredited by the Better Business Bureau (BBB), a testament to our commitment to ethical practices, customer satisfaction, and transparent business dealings.
Green Building Certification

: We hold certifications in green building practices for environmentally conscious homeowners. Our commitment extends beyond aesthetics; it's about contributing to a sustainable future.
Let's Get to Working Your Stucco
Elevate your space with Custom Painting, Inc.! Ready for a stucco revival or a fresh coat of interior/exterior paint? Take the first step—schedule a consultation, snag a free estimate, or dive into details. Our team is at your service, ready to turn your vision into reality. Plus, explore our array of services for a complete home makeover. Dial 925-294-8062 or hit our website's contact form. Let's make your home a masterpiece! Your dream space is just a call or click away!