Are you ready to transform your home into a breathtaking work of art? At Custom Painting Inc., we believe your home should reflect your unique style and personality. That's where the magic of faux painting comes in. Faux painting is not just about adding color to your walls; it's about creating a masterpiece that speaks of your individuality. With years of experience and a commitment to delivering top-quality faux painting services, we are here to turn your residential space into a canvas of beauty and versatility. But before jumping to that, let's understand the fundamentals of Faux Painting and how it is beneficial for you.
What We Offer?
Custom Painting, Inc. has vast expertise in the following services concerning faux painting service. 
1. Faux Finishes
Marbling

: Marbling is a faux painting technique that replicates the appearance of real marble. Skilled artists use a combination of paint and specialized brushes to recreate marble's intricate veining and color variations. For instance, in your kitchen, we can transform a plain countertop into a luxurious marble surface, complete with delicate veins and unique patterns of real stone.
Wood Grain

: Wood grain faux painting imitates the warmth and texture of natural wood on various surfaces. This process involves layering different shades of paint and using brushes and combs to create the grains and knots that you would find in genuine wood. Consider enhancing your bedroom furniture by giving it the rich look of dark mahogany or oak's light, airy appearance.
Metallic

: Metallic finishes are an excellent choice if you want to introduce a touch of opulence and contemporary elegance. Artists apply metallic or pearlescent paints to walls or other surfaces, giving them a stunning, reflective quality. Imagine a feature wall in your dining room with a gleaming silver metallic finish that shimmers in the soft lighting, creating an upscale, modern atmosphere.
2. Color Consulting
Color consulting involves in-depth analysis of your space, lighting, size, and preferences. Our experts provide guidance on selecting the right color scheme to achieve the desired mood and aesthetics. For instance, for a cozy, intimate feel in your living room, we might recommend warm, earthy tones like deep terracotta or rich, warm browns.
3. Texture and Pattern Application
Our artists can create textured surfaces that mimic the tactile qualities of materials like stucco or plaster. Additionally, we can apply a wide range of patterns, from geometric designs to organic motifs. Imagine your hallway with an embossed stucco texture that adds depth and character or your bathroom with an intricately stenciled damask pattern to impart an elegant Victorian feel.
4. Restoration of Existing Faux Finishes
If you have existing faux finishes that have faded or been damaged over time, we specialize in restoring their original splendor. Whether it's a mural that has lost its vibrancy or a wood grain finish that has suffered wear and tear, we have the expertise to rejuvenate the artwork, preserving its beauty.
5. Custom Mural Creation
Our custom mural service allows you to bring your unique vision to life. Our skilled artists can transform your ideas into stunning wall art. Whether you want a breathtaking seascape in your beach-themed bathroom, a whimsical jungle scene for your child's bedroom, or a captivating cityscape adorning your office, we can craft a mural that's tailored to your preferences and space.
6. Faux Finish Maintenance and Touch-Ups
We offer maintenance and touch-up services to ensure your faux finishes stand the test of time. Our team can refresh the paint and address minor imperfections that may arise over the years, ensuring that your faux finishes continue to impress and remain a source of pride in your home.
Benefits of Faux Painting
Faux painting isn't just about aesthetics, as it offers a number of benefits, helping you achieve better interiors.
Versatility

: Faux painting provides an extensive array of design options, allowing you to replicate the appearance of various materials like marble, wood, or metal. It offers the freedom to adapt your interiors to your unique style and preferences, ensuring your home truly reflects your personality.
Enhanced Aesthetics

: Faux finishes take interior aesthetics to the next level. They create a visually captivating environment by adding depth, texture, and visual intrigue. A well-executed faux finish can transform plain walls into works of art, infusing character, and charm into your living spaces.
Durability and Longevity

: Faux painting is celebrated for its durability and long-lasting quality. When properly applied and maintained, faux finishes can endure for years, outperforming traditional paint and wallpaper. This resilience ensures that your investment continues to pay off over time, reducing the need for frequent touch-ups or renovations.
Cost-Effective Alternative

: Although the initial investment in faux painting may be higher than traditional painting, it's a cost-effective choice in the long run. Faux finishes can mimic the look of expensive materials like marble or wood without the associated high costs. Their longevity and reduced maintenance requirements make them a practical and budget-friendly solution.
Unique, Customized Finishes

: Faux painting enables the creation of entirely unique finishes customized to your preferences. Whether you aspire to replicate the timeless elegance of an Italian villa with an aged fresco effect or desire a personalized mural in a child's room, faux painting offers a tailor-made solution. Your home becomes a canvas for your imagination, setting it apart with one-of-a-kind designs that suit your taste and style.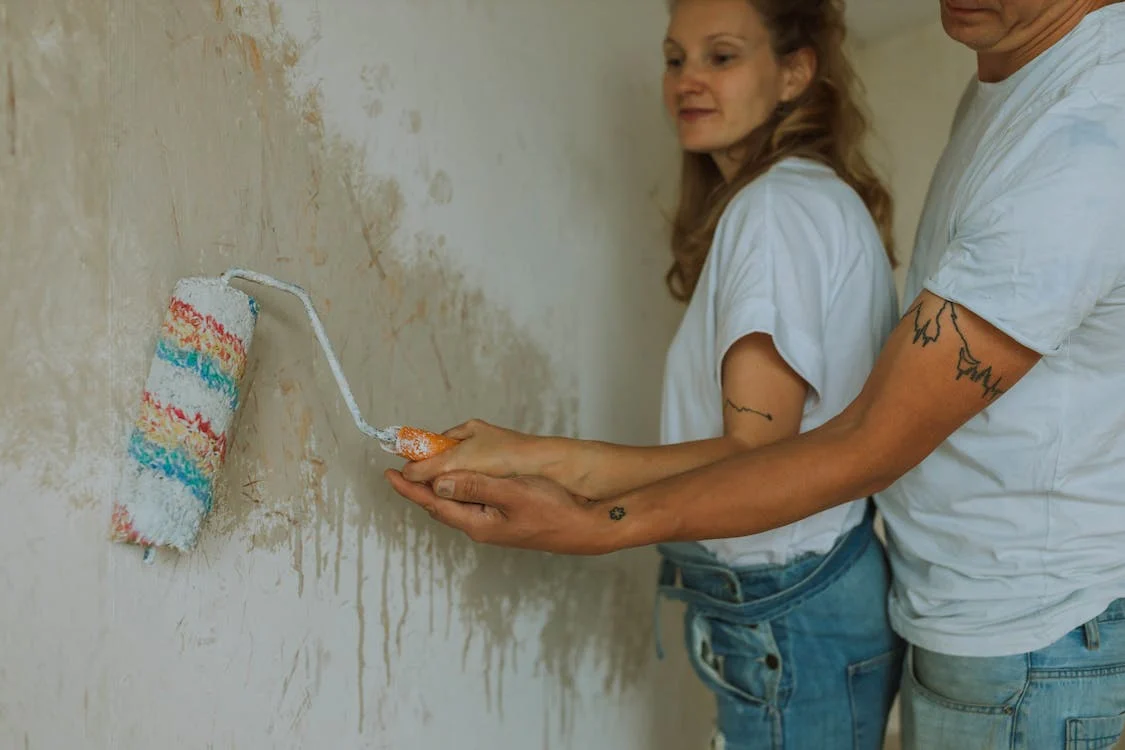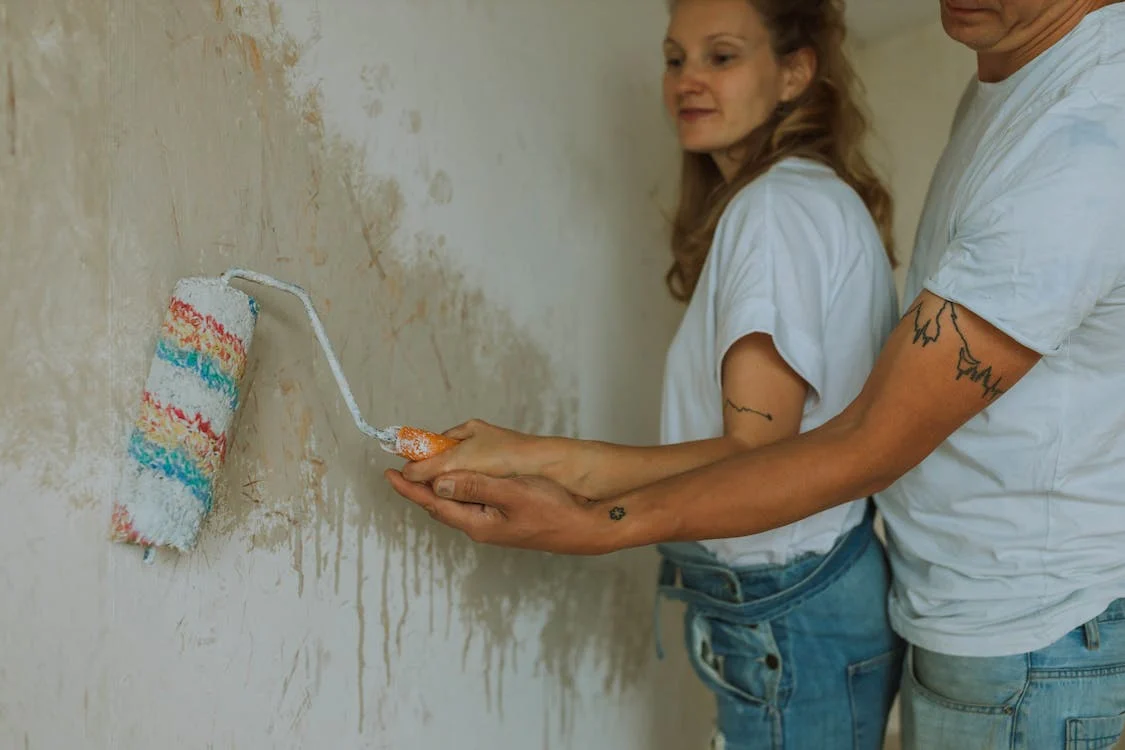 Why Choose Us?
At Custom Painting, Inc., you'll get the job done right. Why? Because: 
Years of Experience

: With decades of experience, Custom Painting, Inc. brings a wealth of knowledge and expertise to every project, ensuring top-notch craftsmanship.
Satisfied Customers

: Our track record is adorned with delighted clients who attest to our exceptional service and results.
High-Quality Materials and Tools

: We employ premium materials and state-of-the-art tools to guarantee the finest faux finishes.
Commitment to Customer Satisfaction

: Our unwavering commitment to ensuring customer satisfaction is at the heart of everything we do. We go the extra mile to exceed expectations and deliver outstanding results.
Let's Begin Today!
Ready to transform your home with breathtaking faux finishes? Contact Custom Painting, Inc., 
the best painting contractors in Pleasanton, CA. Call us now to schedule a consultation or request a free estimate. Our experts are also here to discuss additional services like interior and exterior painting to meet all your home improvement needs. Reach out to us at 925-294-8062 or fill out our contact form here. Let's make your dream home a reality!