Custom Painting, Inc. believes in the importance of craftsmanship and attention to detail, which every home deserves. That is why we have skilled carpenters who can help you, whether you need a little repair before painting your home or if you simply want to improve the beauty and functionality of your home.
Our company takes pride in providing high-quality and personalized solutions for all your light carpentry needs. Our commitment to excellence, precision, and client satisfaction has recognized us as the best Pleasanton, CA, light carpentry services provider for many years. Look at our offerings below to see how Custom Painting, Inc. can transform your home with the beauty and utility of well-made carpentry.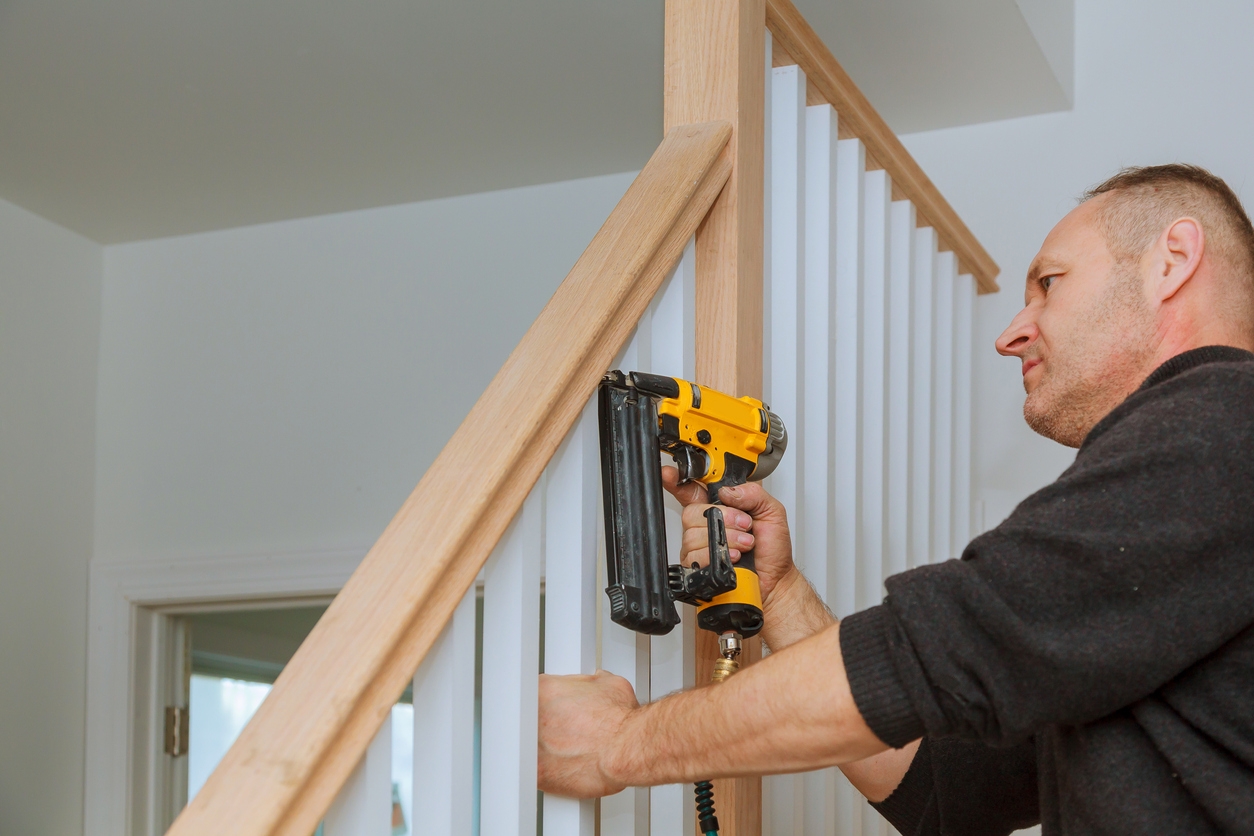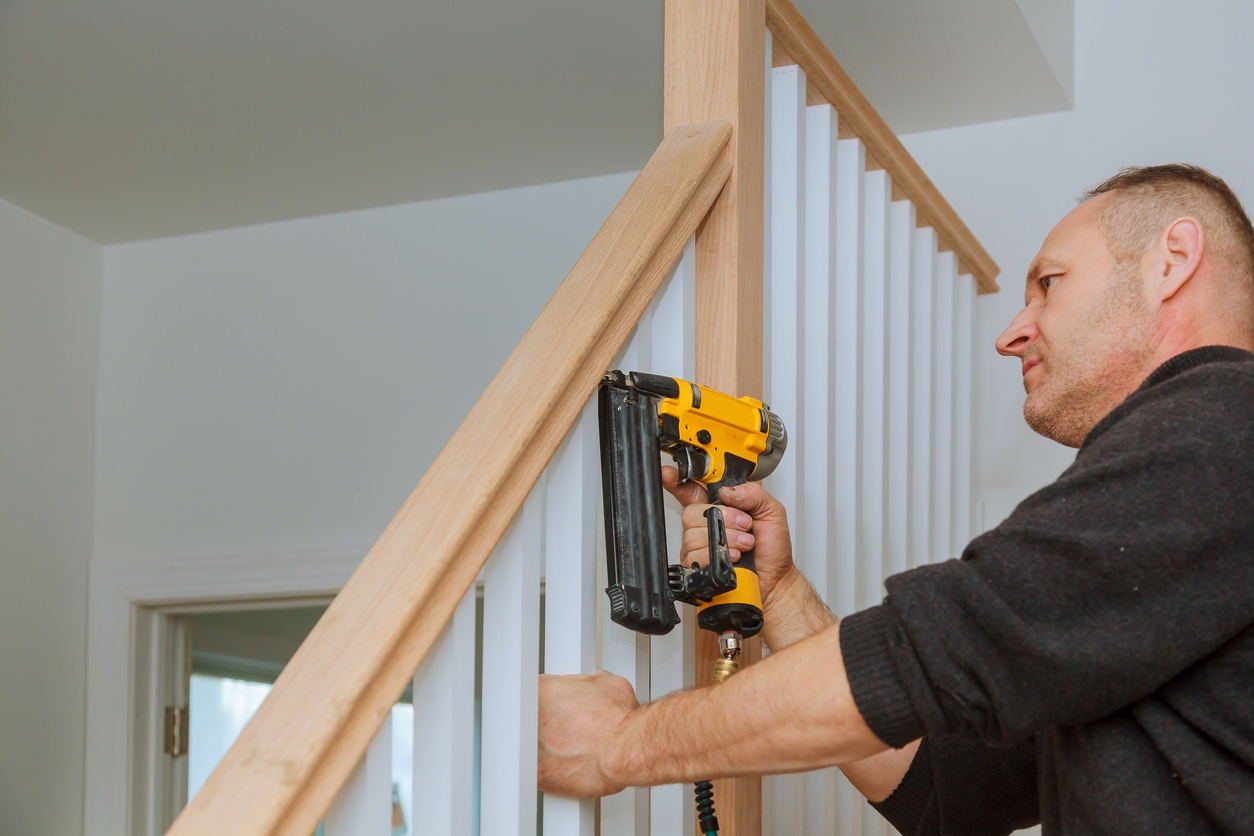 What Light Carpentry Work Includes
Light carpentry pertains to tasks that involve minor repair, replacement, and installation of wooden features inside and outside a property. It includes light or smaller duties that are mainly aesthetic but can also have structural implications.
Light carpentry work includes (but is not limited to):
Banisters and stair spindles: When these are damaged, or when there are missing spindles, it can compromise the safety of the stairs, and it should be fixed as soon as possible.
Wood rot replacement: Wood rot is among the most serious issues as this can destroy the wood's structure. Therefore, if you have areas of wood rot, they need to be replaced or fixed before they spread further.
Doors: Fixing damaged doors and doorframes are also included in light carpentry work.
Kitchen cabinets: Kitchen cabinets can become worn over time. Therefore, fixing the issues before they become permanently damaged is important.
Baseboards: Rotted or cracked ones should be replaced to make your home look more appealing and valuable.
Exterior door and window frame repairs: Custom Painting, Inc. also repairs wood rot, leaky doors or windows, warped frames, and rusted hinges. These are included in our light carpentry services.
Siding: We also repair and replace damaged siding aside from painting or staining them.
All the wooden features attached to or surrounding your home that need attention are under light carpentry. If you are thinking of reposing your home, these wooden elements are the first parts to be checked and fixed before the painting begins.
Advantages of Doing Light Carpentry Work Before Painting
When the wooden parts of your home have been damaged or rotted, painting it will not fix the underlying issues. Therefore, if you plan to have your home painted or repainted, it is best to inspect all the surfaces to be painted if they are in proper shape before painting. But why is this important? Find out the advantages of doing light carpentry work before painting:
Discover the Problem
If the wooden features of your home are deteriorating, there is likely a bigger issue going on with them. Figuring out the problem before painting can help save their lives. Do not leave any issue unresolved before painting it because there will only be further damage in the long run.
In fact, even if you repair the damage and paint over it, if the root cause of the issue remains, it will still deteriorate over time. But with the experienced light carpentry services offered by Custom Painting, Inc., you'll be able to resolve any issue and keep the wooden features in your home in good condition for many years.
Keep Your Property Secured
Light carpentry not only helps enhance the appearance of your property, but it also helps protect it. Our light carpentry services can help strengthen the structural components of your property before anything else. Therefore, do not let the rotting wood on your stairs or deck cause it to collapse. Our expert carpenters have the tools and knowledge to replace these deteriorating components to ensure your exterior features remain strong and safe for use.
Paint Job is Done Right
Every homeowner surely wants the best result on their home painting projects. With this, your home must be structurally sound before a new coat of paint is applied to its surfaces. With Custom Painting, Inc.'s light carpentry services, you can guarantee that the paint job of your home will be done right the first time. It's because we see to it that we paint on a fresh, clean, and solid surface that will last a lifetime.
Advantages of Doing Light Carpentry Work After Painting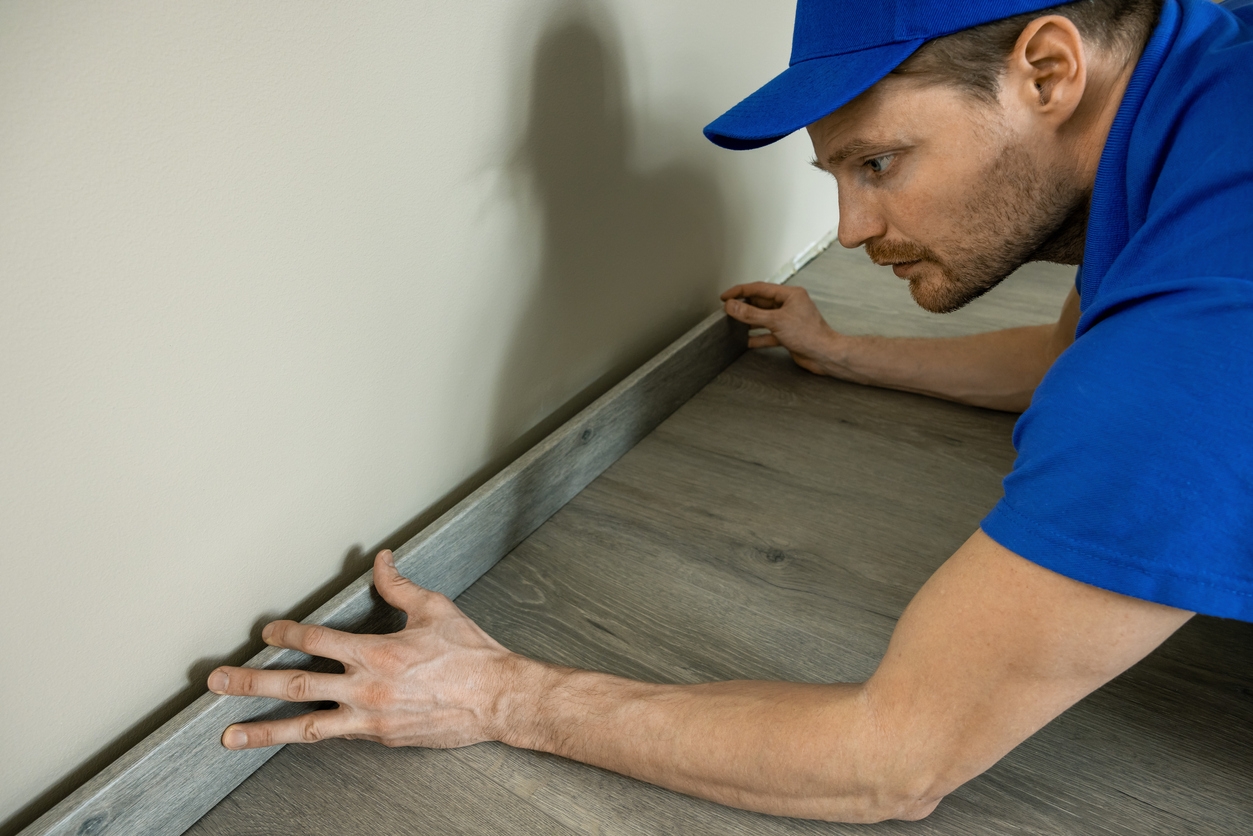 In addition to doing light carpentry work before painting, there are also many advantages when light carpentry services are continued after the paint job has been finished. If you are wondering what these are, below are the advantages of having light carpentry work done after painting your home:
Complement Your Newly Painted Home
When painting your home is finished, it is important to look at the whole picture. Decide whether the new paint complements the rest of your home's features or if some updating is needed. For instance, you might need new baseboards installed to match your home's new color. Our light carpentry services will help you complete your home.
Avoid Issues
To keep your home beautiful, regular maintenance is necessary. Therefore, it is essential to get your wood features inspected regularly for any signs of damage, even after having your home painted. While the new paint job is meant to provide protection to the surfaces of your home, environmental forces are still there, and they can lower the defenses of your home over time. If you notice any minor signs of damage, our light carpentry services can help you resolve the issues and make necessary fixes to prevent them from getting big.
Long-Lasting Results
Doing light carpentry work even after painting your home is beneficial as this helps in keeping your home in good condition for a long time. These services will help you maintain the wooden features of your home, keeping them looking good for many years.
Custom Painting, Inc. Can Help with Your Light Carpentry Needs
If you are planning to have your home painted but notice that there are damages to the wooden features, Custom Painting, Inc. is here to help you. We have a team of skilled painters who offer light carpentry work. They will see to it that the wooden surfaces of your home are in good condition before they start with the painting task. This way, you can ensure that your home's surfaces will last for a long time without any issues.
Therefore, if you need help with light carpentry and other painting tasks, do not hesitate to contact Custom Painting, Inc. You may reach us by calling (925) 294-8062 or by filling out this form. Call us now to schedule a walkthrough of your property and receive a free estimate for any painting needs.