Exterior House Painting in Pleasanton Increases Your Home's Value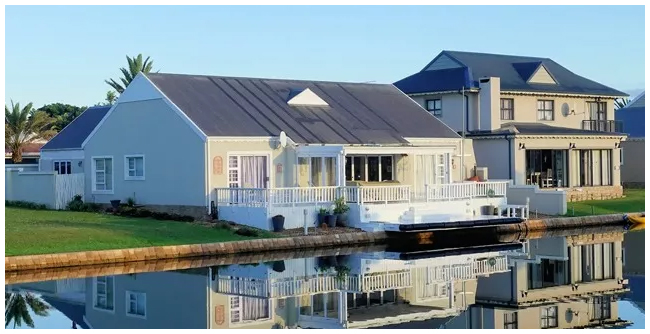 While you can increase a home's value in different ways, more homeowners choose exterior house painting in Pleasanton.
It's not a big surprise, as it is the most economical way to update and enhance the appearance of a home. It is also an easier and quicker way to do it compared to complete remodeling. If you need to move out of your home and put it on sale at short notice, painting your home is a quick and cost-effective way to update its curb appeal.
"Curb appeal" refers to a property's attractiveness when viewed from the street.
The way your home looks does matter. After all, it's often the first thing that people see. Your home's exterior appearance reflects who you are as a homeowner. If the outside of your home looks unsightly, rundown, and riddled with surface problems, you don't care about your home.
You know what ruins a home's curb appeal – fading or outdated colors, chipping, cracking, peeling, mold, and wood rot on the siding. These things can turn off your neighbors and property buyers.
A tidy and well-maintained exterior will give potential buyers the impression that it is just as clean, neat, and well taken care of on the inside. It also indicates that the homeowner takes pride in caring for their home.
So, if your home's outside appearance looks clean, well-maintained, and specially painted in carefully chosen colors, it can boost your home's curb appeal and ultimately increase its resale value. If your potential buyers are impressed by your home's outside appearance, it convinces them enough that what's inside your home is worth checking out.
So, how can repainting the exterior add value to your home?
A 2015 study by Realty Times stated that homeowners who painted their home's exterior got a 51% return on their initial investment.
This study might be reason enough for you to paint your home's exterior, but there are other reasons to do so, as well.
Along with increasing your home's curb appeal and resale value, painting is your home's first line of defense against various weather elements, such as heat, rain, snow, and wind.
More than the quality of paints and other coatings, the surface preparation spells a big difference between an exterior that's still in good shape and an exterior full of cracks, chipping, and peeling paint. Around 80% of a paint project goes to proper surface preparation. Good surface prep work is the secret to ensuring that the siding stays tip-top.
Make your home look beautiful again.   
If you plan to stage your home but are concerned about the cost of an exterior paint job (and afraid that you may not complete it as soon as you want it), you may choose to work instead done by professional residential painters like Custom Painting, Inc. They will work on improving your home's exterior by fixing peeling or cracking paint, caulking, repairing or replacing wood rot, priming, and painting.
Not only will these trained professional residential painters make your home look beautiful and brand new, but they will also keep your home protected. Repainting your home will signal potential buyers that there won't be awful problems hiding beneath the surface.
The bottom line is that exterior house painting in Pleasanton is an excellent way to turn a home improvement project into big bucks when done properly.