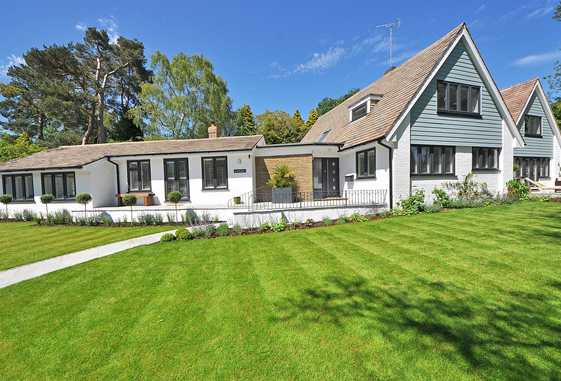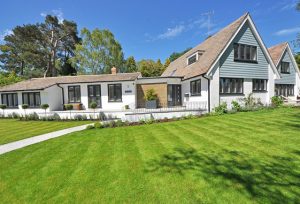 House painting in Pleasanton is beneficial in a lot of ways. Our homes give us protection and privacy, so they only deserve the best care, including the best paints. Here are the five reasons why you should consider painting your home:
1. To increase resale value
When you plan to move out and sell your home, it's always better to re-paint it. Giving your home a fresh coat of paint will give you a better chance that your house will be sold more quickly. A freshly re-painted home with a well-placed and attractive color scheme will also easily nose out the competition. Even just painting the door, window frames, and trim can help boost your home's resale price and attract potential buyers.
2. To improve the condition of your home
If your house is all worn-out, that's a good opportunity to repair the surface and re-paint it. When your house has been standing for a long time (and hasn't seen a paintbrush in many years), it has taken a lot of beating from many factors like weather conditions (moisture, too much or prolonged sun exposure and humidity, for some) and some impact. These things have led to many surface issues like fading paint, peeling or flaking paint, blistering paint, alligatoring, mold and mildew, chalking, and a lot more.
What's good about re-painting your home is that it allows you to see the problem first, and then repair the affected surface. Always remember that preparation of the surface will bring back most of its old appearance and quality.
3. To increase your home's curb appeal
Sometimes, we need to change the outside appearance of our home once in a while by making it look brand-new again. It just feels gratifying to see a new color and refreshed look in our abode. A newly re-painted home looks also inviting to guests as well.
4. To improve air quality
Re-painting your home regularly and using a good quality paint will help improve your home's indoor air quality. It will help minimize dust, dirt, and other air pollutants. Re-painting your home also discourages the growth of mold and mildew (whose spores can be carried by air when disturbed).
If you or other members of the family are especially sensitive and suffer from respiratory conditions (such as asthma), you may want to forget using conventional paints and instead buy "green" or eco-friendly paints. These paints are all-natural and use ingredients like milk, clay, and even citrus fruits. Since these green paints have zero VOC levels, they emit no harmful chemical vapors.
5. To renovate your home in more affordable way
If you want to renovate your home but you don't have a big budget for that, a fresh coat of paint and a new color scheme can dramatically transform your drab-looking home into an attractive and engaging space.
No matter which of the reasons you should choose, house painting in Pleasanton is always a good idea! You may go the DIY way or, better yet, choose to hire a professional contractor like Custom Painting, Inc. if you desire a smooth and flawless paint finish.