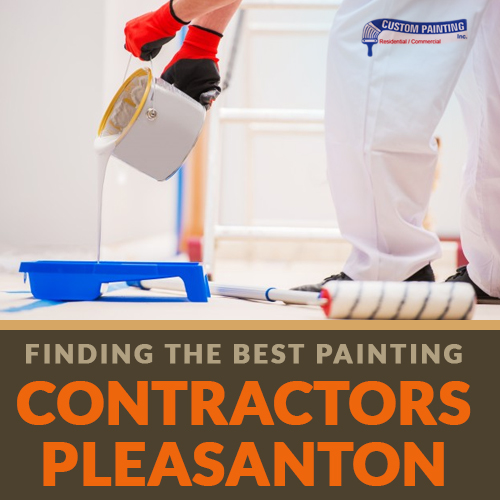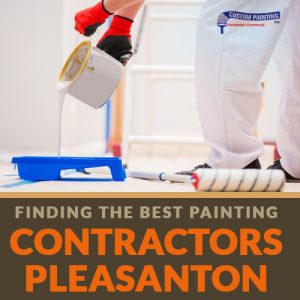 Specific home improvement projects require your adequate skills as a DIY painter, such as painting a wooden chair or a cabinet. However, other projects require the professionals' expertise, such as the best painting contractors in Pleasanton.
However, not all painting contractors are the same. To make sure that you have found the perfect candidate to take your job, here are some helpful tips:
Look for the best places to find possible contractors
Nowadays, it's usual for us to look for products and services on the Internet. Since painting contractors tend to be local (as there are no nationally franchised painting contractors as of yet), one good tip is to use a search engine (such as Google or Yahoo) to find a paint contractor in your area. Try Googling "painting contractors" plus the name of your city and state and zip code. Your search engine request then returns with hundreds of results, including the contractors' websites, social media channels, free and paid listings, and review sites.
You can also check out the Better Business Bureau as a way to locate leads. If the contractor is not seeking BBB accreditation means that they are less than top-notch. If the contractor has the BBB approval, it is a good sign that they are committed to meeting accreditation standards – if they receive customer complaints, they are always ready and committed to resolving them. A passing BBB approval also indicates that the contractor adheres to the strictest standards because they know that their reputation is important to them.
Compare the three contractors
Once you have narrowed down your list to three candidates, contact each of them and ask them specific questions. Such questions as:
"How long have you been in the business?"
"Do you have a contractor's license?"
"Can I see your certificate of insurance?"
"Can you provide a list of references?"
"How long will it take to complete the job?"
"What is your payment schedule?"
"Will I be concerned about your workers in my property?"
"What kinds of paints and tools will you use?"
"Is there a warranty for your service or for the materials you'll be using?"
"What is the payment schedule?"
Compare their answers. The contractor who gives the most satisfactory answers is willing to go above and beyond, providing customer satisfaction.
Get three quotes
The usual question when screening candidates: how much does it cost to paint a room? Not surprisingly, there is no fixed pricing. It depends on the type, size, and scope of the job. Some customers want the paint job done in one room or area only, some want the entire floor to be painted, and others want the job for the whole exterior of their home. Obviously, the bigger the project, the more costly it will be.
Invite the three contractors to make a personal inspection of your property. Specify the details of your painting project upfront. After all the painters have done an in-house assessment, they will send you their quote or estimate. Then compare all three quotes you received.
If you do not understand the costs as cited in the estimate, do not hesitate to ask. Being professionals, these painting contractors will be ready to break down the numbers for you. The painting part isn't the only cost included for the job. Cleaning the surfaces, repairs, sanding, and cleaning up and disposal of wastes are also included in the project's cost.
Get a written contract
Once you have made a side-by-side comparison of the three quotes or estimates provided to you, you should have chosen the most successful contractor by then. Request a written contract/agreement – which is a must. A standard contract on a painting project should include:
Details on surface preparation
Paint products to be used
A schedule and payment terms
Get a written warranty
You should also request a written warranty from your contractor. A responsible contractor is ready to provide you with a written warranty. It will give you protection if the contractor fails to deliver or accomplish what was cited in the warranty.
You may have well known that painting is a lot more complicated than it looks – how much more difficult can it be when painting the entire walls of your house? It's more than just dabbing paint onto the surface. There is a lot more to be done when it comes to house painting – and be done properly. It makes sense to hire professional painting contractors in Pleasanton because they have what it takes to do the job right.