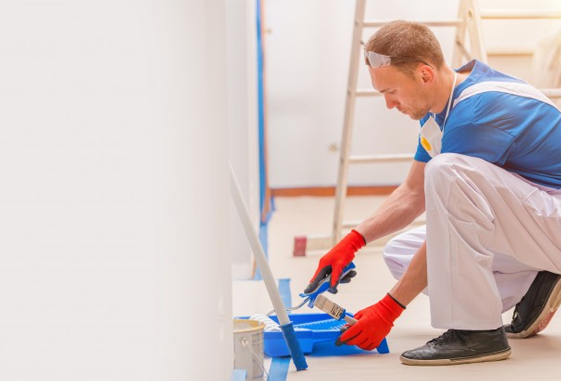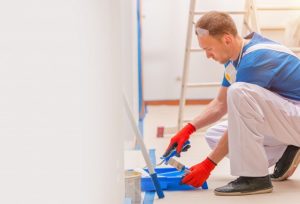 If you are house painting in Pleasanton, lead-based paints are something that you may not think about very often. However, if your current home was built during the 1960s or 1970s, chances are your paint may have lead in it. As recent scientific studies prove, the effect of lead poisoning, especially in young children, women who are pregnant, and the elderly can be deadly. Experts strongly recommend the removal of lead-based paint from all homes.
While many homeowners think that they can remove lead-based paint, it's best if they hand this work over to the professionals. It's true that there are many methods which homeowners can remove the effects of lead-based paint. However, if homeowners lack understanding about the hazards of removing lead-based paints, it could put themselves, as well as their families, at risk to lead exposure.
Before you start your house painting in Pleasanton, make sure you know when your house was built. For homes built prior to 1978, you will want to first test the painted surfaces for possible lead. Lead-testing kits are available and can be purchased at many home improvement stores. Some larger department stores also have them. It is important that you should do this test especially if you find chipped or peeling old paint on your walls. Most lead-testing kits can be used for any surface and will provide immediate and accurate results.
Once you confirmed that the surfaces are indeed tested positive for lead, you will want to confirm with a laboratory analysis. This is to verify the levels of lead concentration on each tested surface. To ensure your children's health and safety, you will also want them to test them for lead. You may take your children to their regular doctors, or to the local health department, to have them screened for lead poisoning.
There a few ways to get rid of lead from your home. One option is to hire a lead contractor that is licensed for removal. However, this is so expensive – hiring one will cost you between $8 and $15 per square foot. So this means, for a house that is average size, you will end up paying about $10,000 for the lead contractor to remove it from your home.
If your financial status deemed impossible to hire the services of a contractor, you can deal with lead in your home by following these tips:
1. Apply an encapsulant over lead-painted surfaces. Along with properly following the label's instructions, this encapsulant will create a lasting bond with any lead paint that will keep it from chipping or peeling. This special encapsulant costs about $35 per gallon. You can expect to pay $1,000 to encapsulate an average-sized house, and this does not include labor costs. At least, this is cheaper than hiring a lead contractor.
2. You may also have to remove items painted with lead-based paint. This is easier than removing the lead-based paint from items such as windows, doors, and woodwork trim.
3. However, if you are trying to replace the entire wall which is coated with a lead-based paint, it would impractical and too costly. Instead, try to enclose or cover the surfaces that are painted with lead-based paints. You may want to cover the walls with paneling, wallpaper, or sheet rock.
4. The US Environmental Protection Agency has a publication entitled "Steps to Lead Safe Prevention, Repair, and Painting" which will help you better understand in dealing with lead and lead-based paints. The EPA website also has guidelines in proper disposal of lead, which is crucial. You can find it in their website: http://www.epa.gov/
5. Unless it's necessary to get rid of lead-based paint because you have small children at home, you don't have to do anything. Paint that is not chipped or peeling can be left as is if you don't have to do anything urgent. However, if you plan on reselling your home, it's important to disclose the lead-based paint for potential buyers.
You may also want to contact painting contractors in Pleasanton when you plan to paint. Most painters are knowledgeable about testing homes for lead and can provide advice for the best way to deal with lead in your home when house painting in Pleasanton.