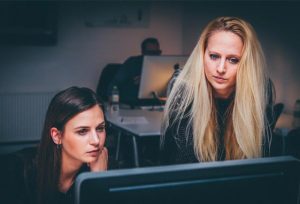 Picking a paint color can be a difficult thing to do when doing house painting in Pleasanton. You are not sure whether you will make the right decision or make a mistake. Sometimes, you realize you have chosen the wrong color once it's painted on the walls. You may repaint the walls, but it may take more money, effort, and time just to correct the errors.
Today, however, technology makes selecting paint colors as easy as pie. Online software and applications for mobile devices enable you to see what your home would look like different colors. This will help you make the right choice before you buy paint. Most digital software is free to use.
1. CBN Selector (cbnsystem.com/home/cbn-selector/)
This software allows you to visualize thousands of colors on a number of surfaces, including textured surfaces like stucco. After you've picked a paint color, you'll have a precise "Colors By Numbers" code to help you get the exact color from your local paint seller. The software has a calibration tool to help you see real digital shades. While the trial is free, you may also buy a one-year license which will enable you to use it as often as you like.
2. Colorjive (colorjive.com/home.action)
You can upload a photo of your home in this digital software, and then try various colors to find the color you like best. You can also try different shades while experimenting on the pictures. You can save up to three color options for your home. It is a great tool that is free and simple to use.
3. Benjamin Moore Personal Color Viewer (benjaminmoore.com/en-us/for-your-home/personal-color-viewer)
This color preview software from Benjamin Moore allows you to try several samples to see how your home would look with different colors. You may try both interior and exterior changes, and even change the color of your roof. Registration is free, and there's also an app that's downloadable to your desktop PC.
4. Valspar's Virtual Painter (valsparpaint.com/en/explore-colors/painter/)
This free software lets you upload pictures of your house, and try different colors and shades offered by Valspar. Valspar's products are available at Lowe's home improvement stores.
5. Sherwin-Williams Painting Images Color Simulator (sherwin-williams.com/architects-specifiers-designers/color/)
This software from Sherwin-Williams allows you to select a picture which closely resembles the style of your own home. Next, choose any color from Sherwin-Williams' own palette and experiment with color combinations.
6. Better Homes and Gardens Color-A-Home (bhg.com/home-improvement/exteriors/curb-appeal/welcome-to-color-a-home/)
This free color visualizing tool lets you explore a variety of color combinations on different styles of homes using the specialized tools they provide.
These great software options help you to visualize what your home would look like with different colors without having to spend money on painting, all with a few simple clicks. They also provide you opportunity to experiment other color possibilities. The color visualizing software can help you choose the paint that meets your budget and your preferences for house painting in Pleasanton.