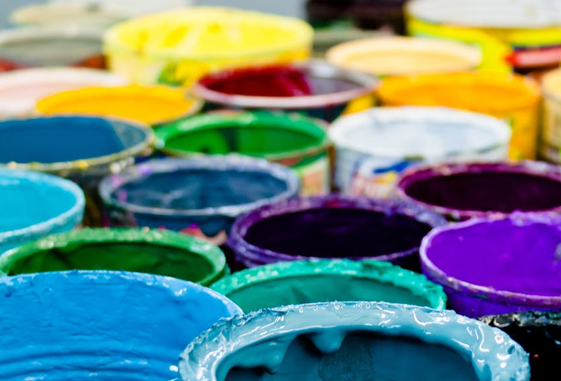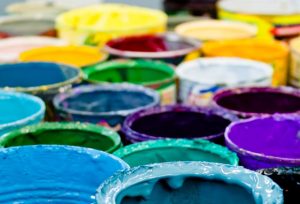 Choosing colors for house painting in Pleasanton may be the most fun part of painting, but it doesn't mean it's less complicated. It's no wonder, as there are a number of paint manufacturers offering a gazillion colors and shades, some of them with curious names. When you're offered color chips to review and still can't decide which the perfect shade is for your room, it's suggested that you choose a custom mixed color that will match your belongings.
In order to attain custom mixed colors for your room, you have two ways to do it. One way is to mix the paint on your own. Buy a shade that is close to the color of your preference. Then start experimenting by lightening, darkening or deepening, or including undertones by adding paints of a different color. Another way is to take a sample of the color you want to the professional paint store or other related businesses in Pleasanton. They will take care of matching your sample with the help of computer technology. Of the two options, the latter is the easier way as the professionals will be the ones to match your samples with other colors via modern technology.
However, obtaining a sample may be difficult if the only sample you know of is on your walls (especially when they're painted with the same color). It is suggested that you take pictures of your wall in varying light set-ups, and then print these pictures out. Once your paper is available make a good match with the walls then you're good to go. The other way to obtain a sample is to cut a piece from your wall (preferably from an inconspicuous area of your room such as behind the switch plates) and bring it to the paint store. A 1″x2″ sample will do. If you are unable to find a larger section there, the other alternative is to find a secluded corner of your room and cut out a small piece, and then have the drywall repaired.
You can do the mixing and matching by yourself. It may be more difficult, but the good side of this is that you can also have fun in doing it. It will also give you a decent excuse to enjoy your creative side. This is the option you may want to take if the ideal color exists only in your imagination. Having a color wheel handy will be greatly helpful. During the course of your project you may also want to paint a sample piece of drywall which can be taken to the paint store to do computer color matching.
For the base shade, pick a couple of shades of the same color you prefer. Make sure that you get enough for your project, especially if you have to do some touchups. If your ideal shade is darker, slowly pour just a little black or gray paint into your base paint. A little bit of black will quickly make a recognizable difference in color. Slowly stir until it is well combined. If you prefer a lighter shade, you might gray instead of black.
To lighten your base shade, add white. But unlike adding dark or gray, you may need a lot of white paint to make a noticeable change in color. It is also ok if you have white as a base and then add the color you want to have lightened.
Other options for achieving custom colors are to add in more of one of its base colors. For instance, to make a dull gray more brilliant, choose a bright yellow to add to it. Or if you want to tone down the intensity of a color, add a paint of a complementary color (one of the colors that are opposite of it on the color wheel. Incorporate darker yellows for a warmer tone, or blue colors to achieve a cooler tone. Changing the hue, however, is a bit tricky, so begin by just having a base color that is already close to your preferred hue.
Custom mixed colors for house painting in Pleasanton may be a bit mind-boggling for sure, but it can also be fun and bring out your creative side. In the end you will achieve the colors you want for your space.