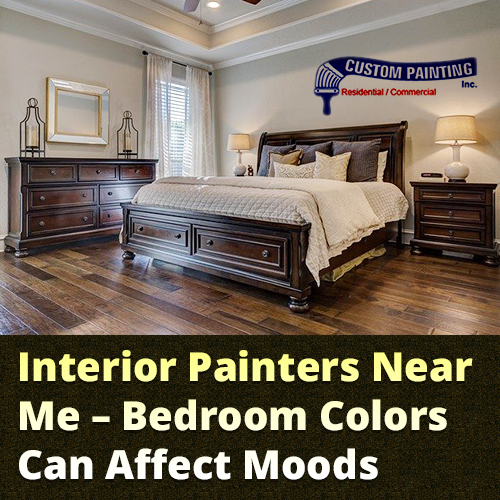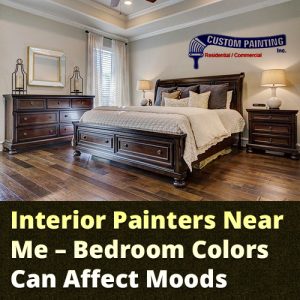 Interior painters near me are trained to associate different paint colors with different moods. Whether you want to sleep soundly or wake up happier and more energized, you may choose various colors and shades ranging from warm neutrals to cool blues to vivid tones.
Since colors, shades, and lights affect our mood, either directly or indirectly. If you need some new bedroom color ideas, you may have to consider many factors: the size of your bedroom, the lighting, or the lack thereof, the furniture, and the décor. Check out some of the color suggestions and decide which one of them will suit best for your bedroom.
Lilac – Light lilac, in particular, will give your room an understatedly elegant vibe. Although it's bursting with shades of lavender, this color also exudes calm energy. Adding furniture items or décor with contrasting colors and textures against a light lilac wall will keep things interesting.
Blue – As long as you use the right shades of blue, it will be a winner with most areas of your home. Blue works incredibly well with your bedroom as it exudes a soothing, calming effect. If you're the type who wants your bedroom to be somewhat more of a sanctuary, you can choose a variety of shades. However, blue tends to make you feel down a bit, so it might be better to use lighter shades of blue or add an accent wall of a different color to help balance the mood in your bedroom.
Green – Green also makes an excellent choice for producing a heady combination of calming effects and positive emotions. Green is connected to nature and harmony. Green should be your next new bedroom color if you want to wake up feeling refreshed and dewy.
Yellow – Yellow is often described as a happy and "good vibes" color. It's best for children's bedrooms – it's gender-neutral and works well with various design styles. Its energetic vibe can also help kids get things done, such as putting away toys and cleaning up after playing. If you choose yellow as a new bedroom color, be careful because its vibrancy can be overstimulating and won't help you unwind in the late afternoon or evening. You should not also use this color if your bedroom receives lots of light from the outside, as it can make you feel more irritable than cheerful. However, it might be good as an accent wall color. Yellow is also okay to use if your bedroom lacks natural light. Choosing the right shades of yellow will bring the desired effect to your bedroom.
Pink – Pink is usually associated with anything girly and feminine. It was also once regarded as a color forever relegated to the nursery. But with hundreds of shades available, you can choose pink for any area of your home, either as the main color or an accent color. Pink can help alleviate intense feelings – particularly anger and aggression – and bring a calming effect. These same characteristics of pink make it ideal as a bedroom color. It can also bring a playful and whimsical vibe. Never dull, pink comes in various shades, from hot pink to soft pink to barely-there pink. You can mix pink with other colors to create an interesting palette.
Working with interior painters near me will help you find fresh and creative ways to apply paint colors to your bedroom. Another benefit of hiring professional painters is the quality work they provide, guaranteeing a durable and long-lasting finish.