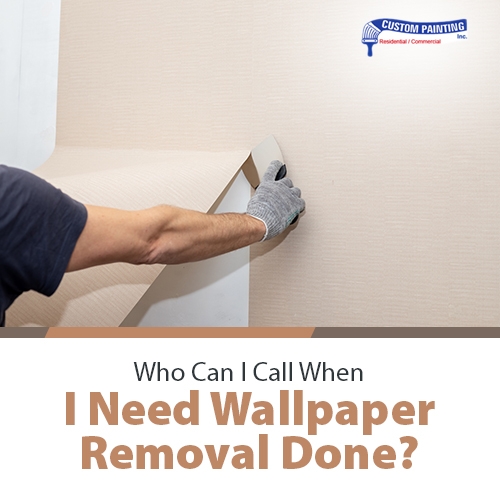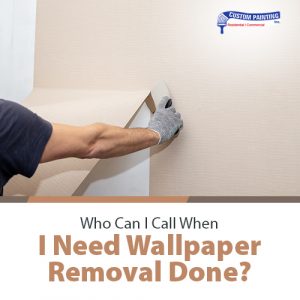 Once considered trendy, your wallpaper has now become old and outdated. You know that when you see it and then mutter under your breath, "I need wallpaper removal done."
However, you know that it would take work. Is it worth the risk of removing the old wallpaper yourself, or is hiring someone else to do the job the better option?
Wallpapers that have stuck for decades can be pretty challenging to remove. And multiple layers of wallpapers can be a huge pain. As you might expect, wallpaper removal is a big job – it requires time, effort, and especially patience. Some wallpapers are too stubborn to come off. You may damage your walls if you do not know what you are doing.
If you do not want to deal with the trouble and still value your free time, you can call a carpenter or a professional house painter. While considering them, ask if they offer wallpaper removal services.
Methods of removal
It helps to know the type of wallpaper your home currently has (such as the traditional non-strippable paper type, strippable, or vinyl-coated wallpaper) in determining the most suitable removal methods.
Soaking and scraping – This is the most common method for removing the non-strippable paper. Warm water and a specific chemical solution are applied in sections and left to set in. After soaking the wallpaper for a few minutes, it is loosened and removed using a scraper.
Dry-stripping – This method works best for strippable wallpaper. Every strip of wallpaper is loosened at the corner (usually with a knife) and gently peeled back. If you plan to paint the walls afterward, remove the adhesive backing left from the stripping. But if you plan to put on new wallpaper, there's no need.
Steaming – This method is only applicable if the wallpaper is too difficult to remove or has a vinyl coating, or there are several layers of wallpaper. It involves conventional steaming or using a special device, called the wallpaper steamer, to soften the wallpaper. After the wallpaper is softened, it is then scraped. However, take caution when using this method, as the hot steam can damage the drywall. Steaming is much safer on plaster or concrete walls.
The cost of wallpaper removal
Removing old wallpaper is costly and can be more expensive if you are dealing with a large space or if the job is complex.
We know that budget is a particular concern. But if you believe you will save some money by doing the job yourself, you would instead not take the risk, especially if the wallpaper is quite old or has several layers.
Unless your home has the recent type of wallpaper (which is relatively easier to remove), removing it is a time-consuming and meticulous job. If you do it right, it can save you money afterward in wall repairs.
This is why it is better to hire a professional house painter to come in and do the job for you. Most professional painting companies offer wallpaper removal services, and you can be sure that the pros will do the job quickly and neatly.
The cost of removing wallpaper depends on several factors, such as the type of wallpaper, the amount of wallpaper to be removed, the type and condition of the wall, your home's configuration, or even its geographical location.
You may go for a company that deals with wallpaper installation and removal. But if you want your walls painted afterward, it's best to hire a reputable painting contractor who also offers wallpaper removal. It benefits from two deals for one reasonable price.
In determining the cost of wallpaper removal, you can choose one of the four ways:
By room or area – Set your budget from $500 to $2,000. Bathrooms usually fall in the lower range of the budget. Bedrooms, kitchens, and living rooms may go mostly between $800 and $1,500, while trickier areas, such as the stairwell or two-story foyer, may go from $1,500 to $2,000.
By square foot – Most painting contractors charge $1 or $2 per square foot but check the estimate to determine what the contractor lists.
By the hour or by the job – Prices will vary depending on the job's complexity.
Choosing a contractor
Wallpaper removal requires skill and experience. Here are the tips to ensure you hire the right paint contractor who offers wallpaper removal services:
Do some background research on every painting contractor on your list. Make sure that the contractor is licensed, bonded, and insured, employs its workers (instead of subcontracting), and does background checks on their employees. You can also check a company's rating with the Better Business Bureau.
Find out how long a painting company has been in the business. The more experienced the company is, the better.
Seek quotes from at least three to five painting contractors in your area to compare and determine the best price. Make sure that you're comparing apples to apples. You want fair pricing, but some contractors bid too low in an attempt to win your job. Avoid those contractors, as they are likely to cut corners.
Get a contract and guarantee in writing. Once you have built your confidence with the painting contractor you've chosen, ensure a job guarantee. A written contract and guarantee will assure you that both you and the contractor agree on the job's specifics. Make sure you read and understand what's in the contract first before you sign it.
The next time you ask, "Who can I call when I need wallpaper removal done?" let the pros do it for you. If you live in or near the Bay Area and need such services, Custom Painting, Inc. will restore the look of your walls by removing wallpaper – with great care and precision – and giving your walls a fresh coat of paint. Call us at (925) 294-8062 or get a free quote via our website https://custompaintinginc.com.