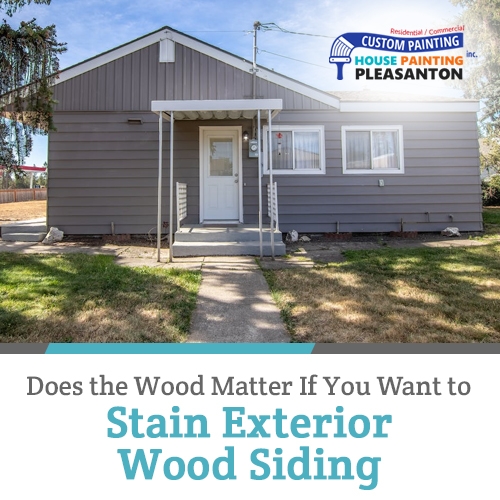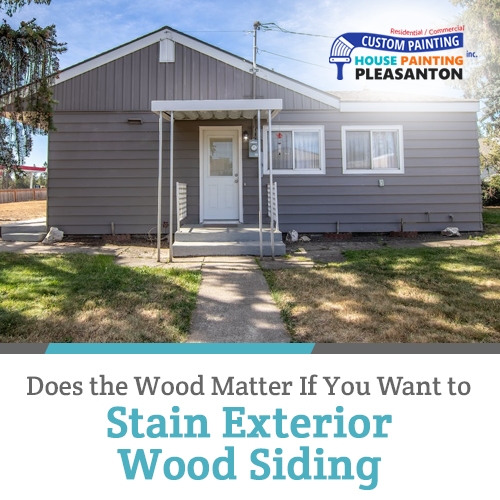 Staining exterior wood siding is a transformative process that enhances the protection and aesthetics of a home. However, when it comes to wood siding, not all pieces of lumber are created equal. The type of wood chosen can significantly influence the staining outcome, affecting the color, absorption, and overall finish. 
Understanding the properties of wood and how they interact with stains is essential for any homeowner looking to stain their exterior siding. Different wood species possess unique characteristics that can impact the staining process.
Types of Wood Used for Exterior Siding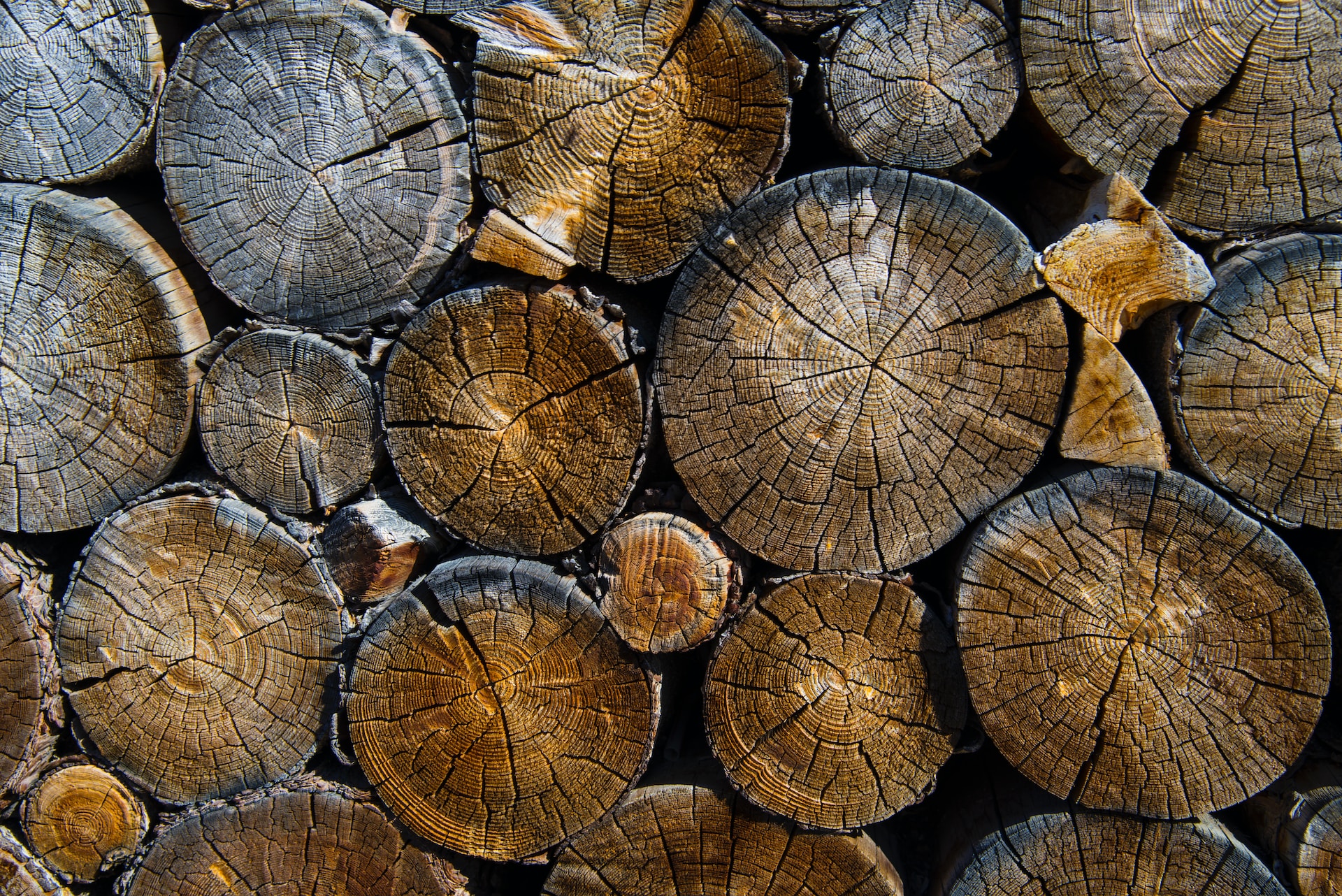 Understanding the properties and characteristics of different wood types is vital in making an informed decision.
Cedar
Cedar is revered for its natural resistance to decay, insects, and moisture. It possesses a warm, reddish hue and a distinctive grain pattern, giving a timeless appeal to any structure.
Besides being lightweight and easy to work with, cedar provides excellent thermal insulation. It readily accepts stains and finishes. Hence, you can easily achieve the desired color and appearance.

Pine
Pine is a widely available and cost-effective option. Its color varies from pale yellow to light brown, often showcasing a prominent grain pattern. Pine accepts stains and finishes effectively, allowing homeowners to achieve a customized look. It's a versatile wood that blends well with various architectural styles.
Redwood
Renowned for its durability and resistance to insects and decay, redwood offers a naturally attractive reddish-brown hue with a straight or wavy grain pattern.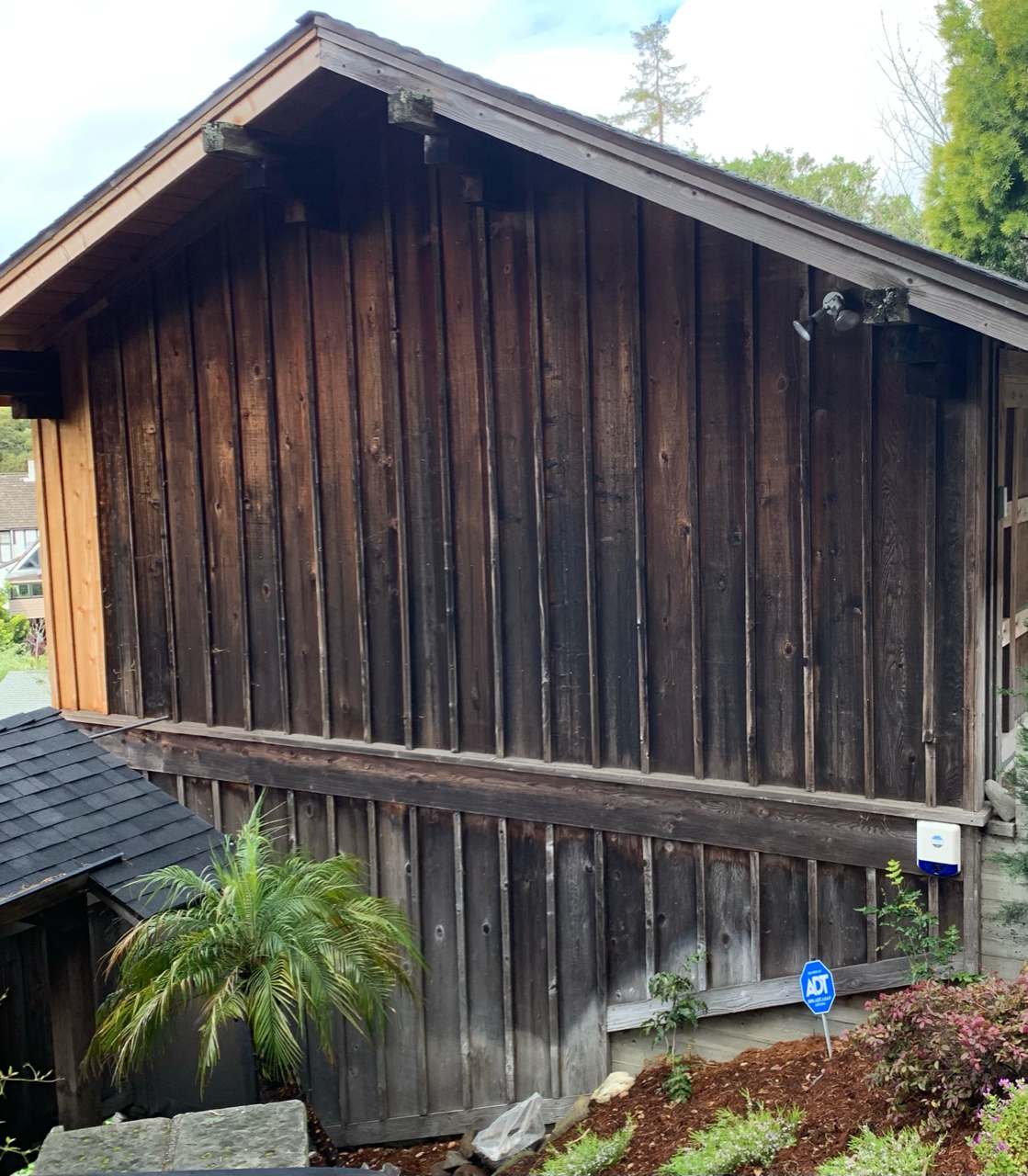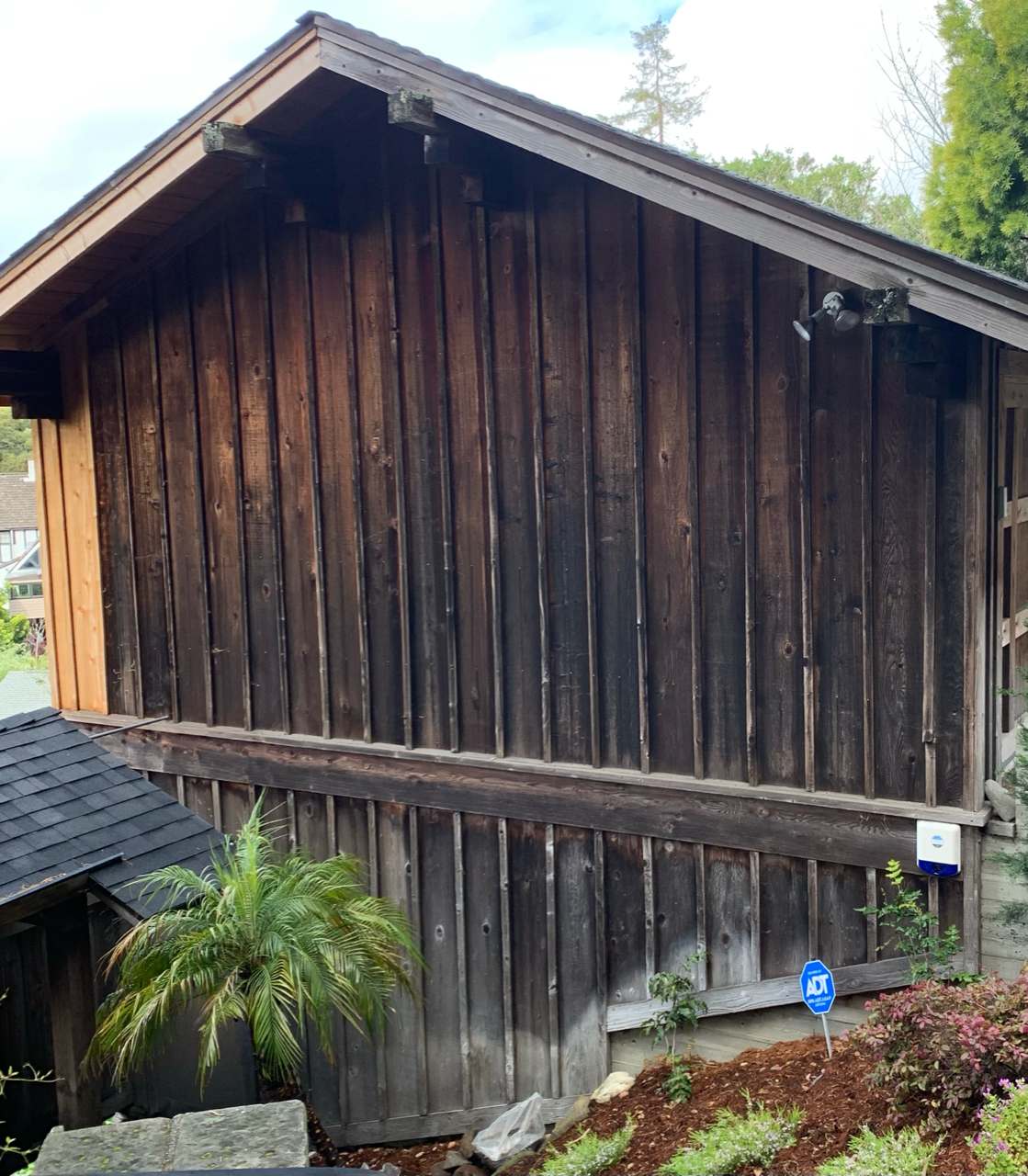 Oak
Oak stands out for its strength and durability. Its coarse grain and varying shades of brown give it a distinctive appearance. While it's a hardwood requiring skilled handling, oak is exceptionally durable and resistant to insect infestations, making it a lasting investment for exterior siding.
Cypress
Cypress is lauded for its resistance to decay and insects, often weathering to an appealing silver-gray patina. It is a light yellowish-brown color.
Cypress wood is low maintenance, takes stains well, offers a rustic, charming look, and is well-suited for diverse architectural styles.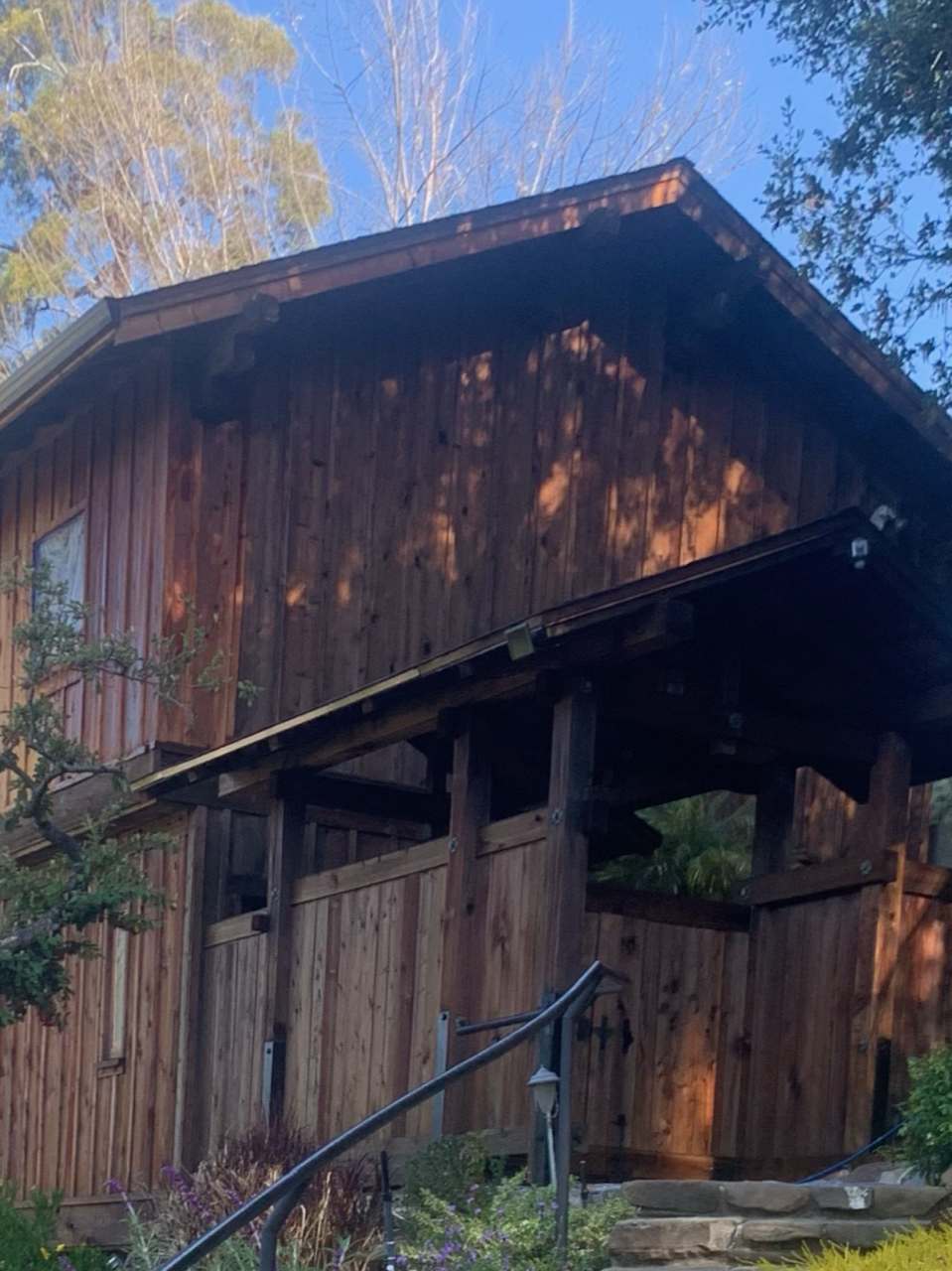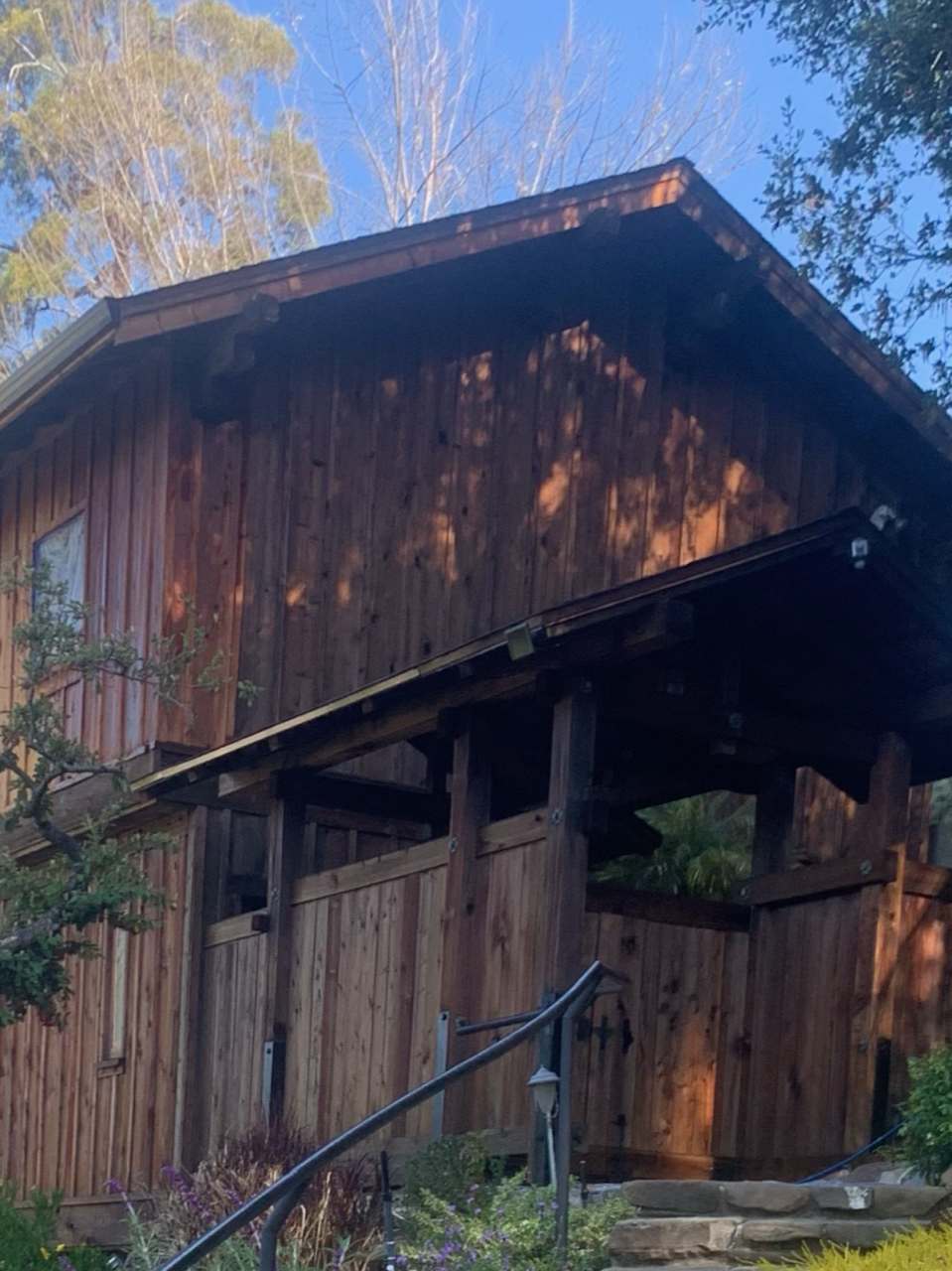 Douglas Fir
Fir is relatively easy to work with its creamy white to pale yellow color and straight grain.
It readily accepts stains and finishes, making it a popular choice for achieving a smooth, finished look. It's an economical option for those seeking affordability without compromising quality.
How Different Woods React to Staining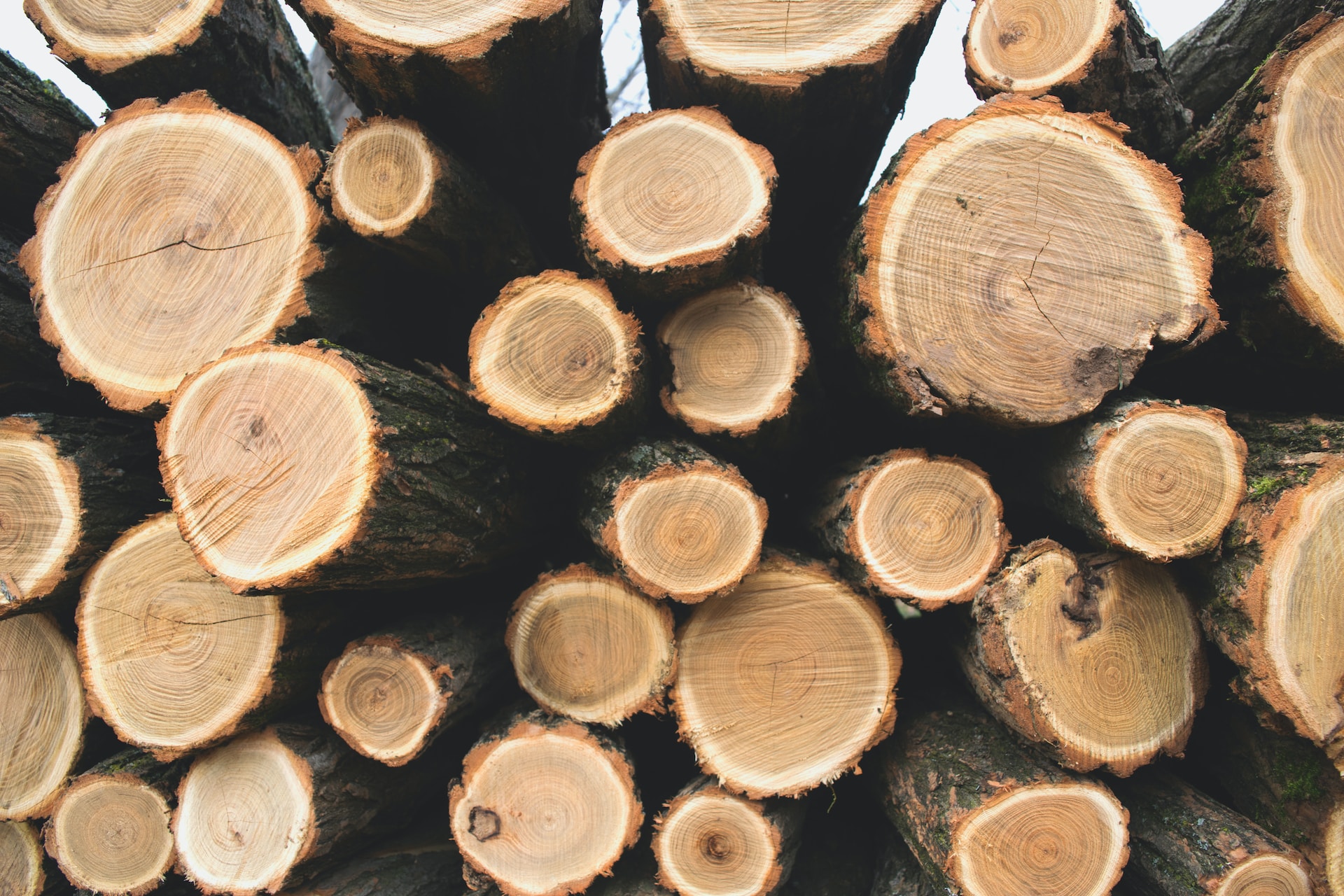 Staining wood siding is not a one-size-fits-all process. Each type of wood responds differently to stains due to its unique properties. Understanding how various woods react to staining can guide homeowners in choosing the right stain and achieving the desired finish. Let's explore how distinct types of wood typically react to staining:
Cedar
Cedar readily absorbs stains, giving a rich and even color. It may darken slightly, accentuating its natural grain pattern and enhancing its aesthetics.
Transparent or semi-transparent stains work well with cedar, preserving its natural beauty while providing protection.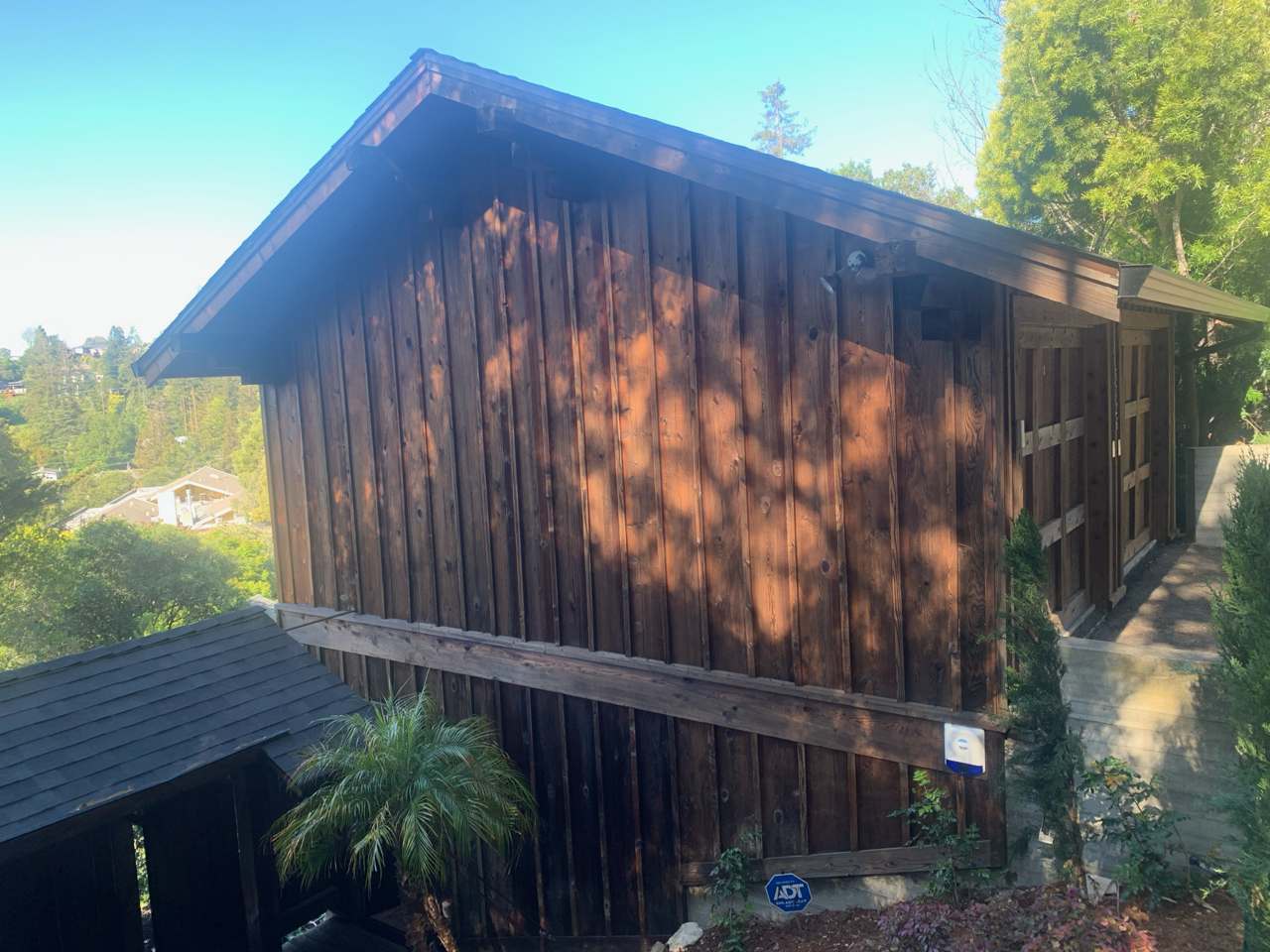 Pine
Pine tends to absorb stains unevenly due to its varying density, resulting in a blotchy appearance. It may make stains darker than expected.
Pre-sealing or using a wood conditioner helps achieve a more uniform stain application on pine.
Redwood
Redwood showcases a beautiful, even stain absorption, enhancing its natural reddish-brown hue. It often darkens slightly, adding depth to its appearance.
Semi-transparent stains allow the wood's natural color to shine through while providing protection against the harsh elements.
Oak
Oak has a dense grain structure, making it resistant to absorbing stains deeply. The stain may sit on the surface, resulting in a more superficial coloration.
Gel stains work well with oak, providing a more even coloration by clinging to the surface.
Cypress
Cypress absorbs stains uniformly, highlighting its natural grain and providing an even coloration. It often darkens a shade or two, enhancing its warm tones.
Transparent or semi-transparent stains are ideal for cypress, allowing its natural character to shine through.
Fir
Fir absorbs stains well, offering an even coloration. Due to its light color, stains may appear more vibrant and noticeable.
Pre-staining with a wood conditioner can help achieve a more consistent stain application on fir.
Choosing the Right Stain for Your Exterior Wood Siding
Types of Exterior Wood Stains
Transparent Stains:

Transparent stains contain minimal pigment and allow the wood's natural grain and color to show through. They offer a subtle tint and are ideal for showcasing the wood's beauty while providing protection against moisture and UV rays.

Semi-transparent Stains:

Semi-transparent stains offer a perfect blend of color and wood grain visibility. They add a moderate amount of pigment, enhancing the wood's appearance while still allowing its natural features to shine. 

Solid Stains:

Solid stains provide full-color coverage, similar to paint. They offer the most protection against UV rays and weather elements. Solid stains can completely transform the wood's appearance, hiding imperfections and providing a uniform color. However, they cover the natural grain of the wood.

Factors Influencing Stain Selection
Desired Finish and Opacity:

Transparent stains offer a more natural look, semi-transparent strike a balance, and solid stains provide a solid, painted appearance. Choose based on your aesthetic preferences and the condition of your wood.

UV Protection and Color Retention:

UV protection is crucial for maintaining the wood's color and preventing it from fading or graying due to sun exposure. Check for stains with UV-resistant properties to ensure long-lasting vibrancy of the stain color.

Compatibility with Wood Type:

Different wood types absorb stains differently. Some woods are more porous, allowing stains to penetrate deeply, while others may have a denser grain. Ensure the stain you choose is compatible with your wood so you can achieve the desired color and finish.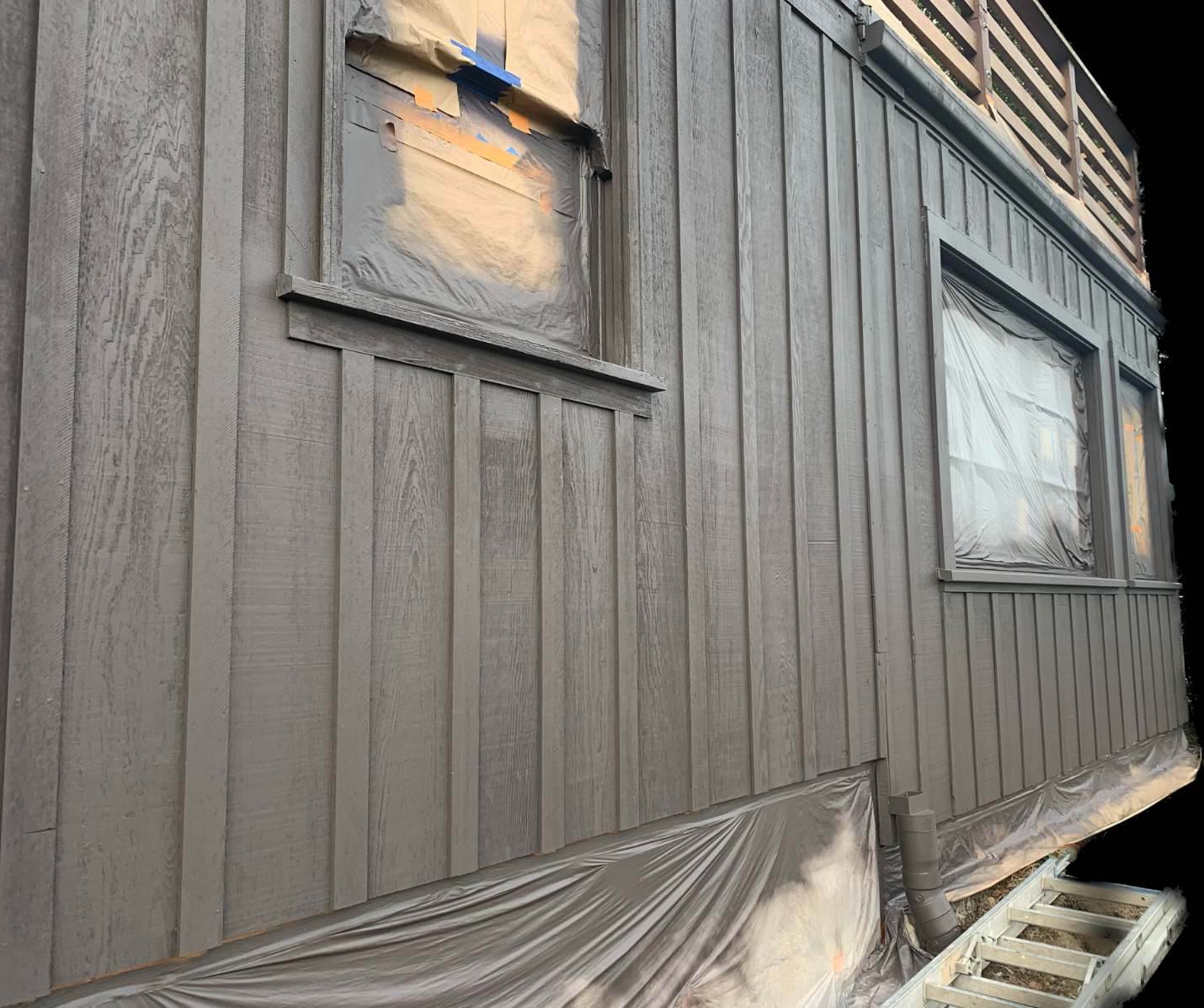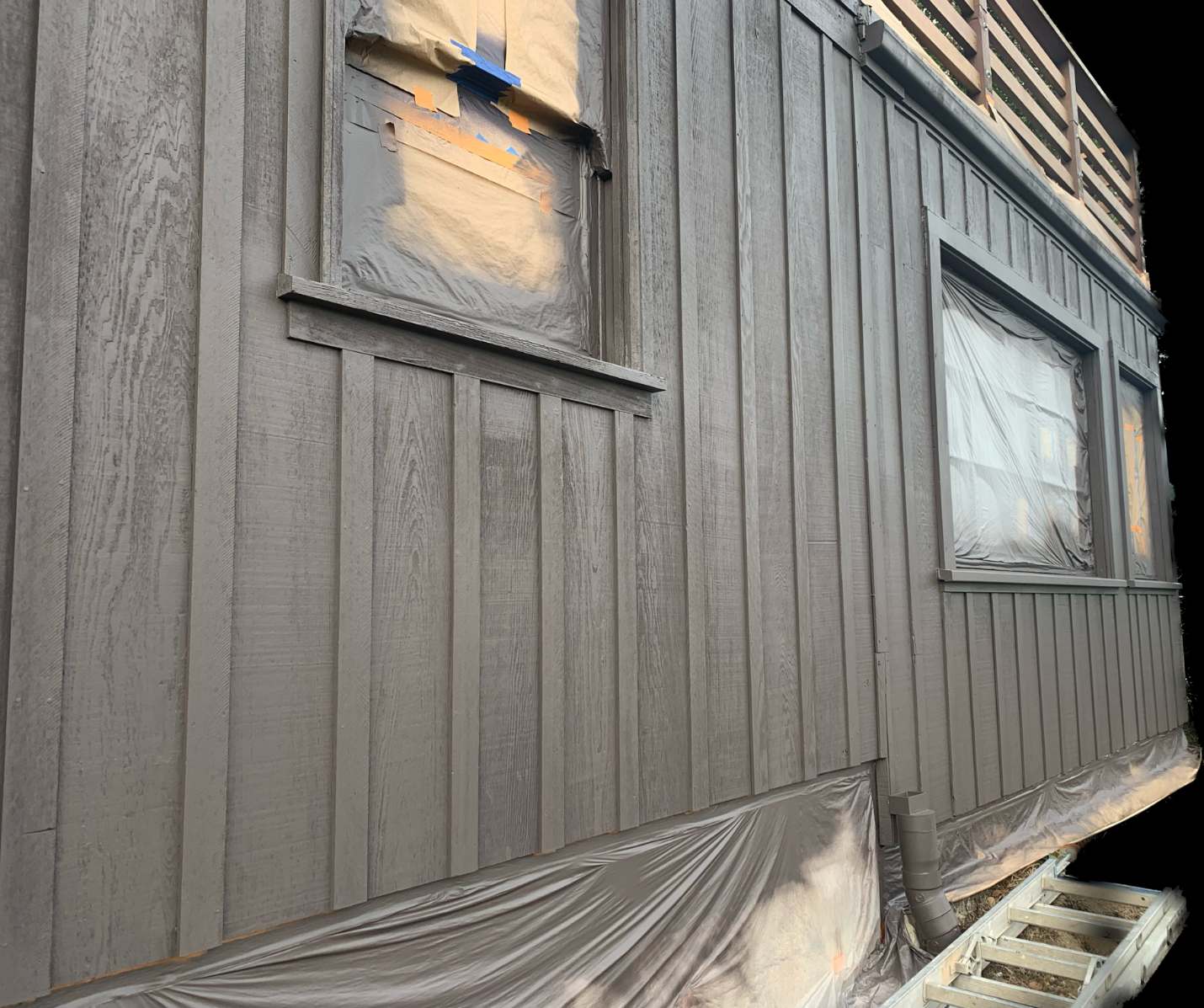 Conclusion
Selecting the right stain for your exterior wood siding is a decision that influences both the aesthetics and durability of your property. Transparent stains preserve the wood's innate beauty, allowing the natural grains and hues to shine through. On the other hand, semi-transparent stains strike a balance between color enhancement and showcasing the wood's character. For those seeking a uniform, solid appearance with maximum protection, solid stains are the ideal choice.
Consideration of factors such as desired finish and opacity, UV protection, and compatibility with the wood type are essential in making an informed decision. Your choice not only influences aesthetics but also plays a crucial role to safeguard your wood against the elements. So, whether you're aiming for a subtle accentuation of wood's elegance or a bold transformation, choosing the appropriate stain allows you to create a long-lasting, beautiful facade.
Contact us if you would like to discuss your staining needs. We'll also give you a free estimate for any work you would like to have done.