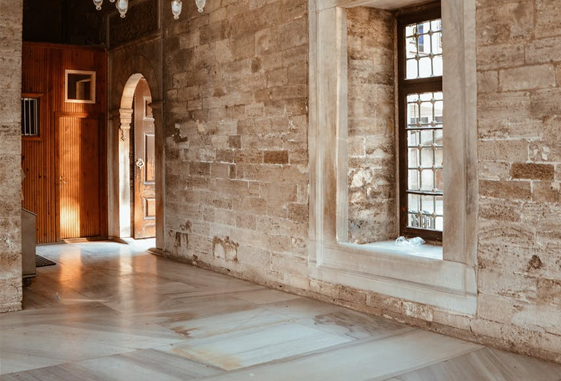 Hallways are one of the last areas that we think about when doing house painting in Pleasanton. Hallways are viewed as non-spaces; however, they shouldn't be ignored, as in some homes they are an integral part of the house. When you enter some houses, the first thing you see, of course, is the hallway. A hallway gives the visitor a first impression about your home. So it's imperative that your hallway should be styled and painted in the same way as the rest of the house.
You also have the both the challenge as well as an opportunity to turn a boring hallway into an otherwise attractive and inviting space, just like what you'll do in many areas of the house. It all comes down to the paint. You can make your hallway formal, or bold, or warm and welcoming.
Just like what you'll do in other rooms to be painted, you need to look at the shape and size of your hallway. Hallways can be long and narrow. They can also be short and wide, or it may have an odd shape. To make the illusion of a wider or narrower space, paint can be used. Accessories can also be used to adjust the space of your hallway. A narrow hallway can appear wider if you use different colors of paint on each long wall. Use light colors to give your small and hallway the illusion of wide space. If you have a hallway that it's too wide, you can make it look cozier by applying paint with a darker, warmer color.
The end of the hallway can be used in a variety of ways. You can create an accent wall with some decorations, or a nice-looking mirror which will reflect light and make the space appear brighter. Pay attention to the ceiling as well, as the color of the ceiling will affect the overall appearance of your hallway. Use good lighting for your hallway such as track lighting or recessed lighting. You can also install an elegant chandelier to add character. If your hallway has no windows, daylight bulbs will suffice.
You decide which colors to use if you want your preference to contribute to your hallway painting in Pleasanton. Colors that are reused in curtains (if the hallway has a window), picture frames, or accessories is a good idea, but don't let color scare you. White is always the classic choice, but be more open to other color possibilities. You can mix shades of brown, green, blue, pink, orange or yellow in addition to the usual light colors for the hallway. Cooler colors such as green, blue and violet engender the feeling of trust and worthiness, while warmer colors such as yellow, orange and red give off an invigorating and welcoming mood. If your hallway is wide, you can highlight the space by adding horizontal lines. If the hallway is small, vertical lines can be painted to make the space appear taller.
Just like what a trim does in any other room, the trim in a hallway can affect the whole look. Paint the trim with the same color as the walls if you would like to achieve a solid, seamless look. If you plan to adorn the walls with decor, framed photographs or artwork, this is a good choice. It provides a soothing atmosphere.
Many people choose to be a bit daring and therefore will pick different colors. The contrast may be subtle — applying a shade or two lighter or darker will make a noticeable difference. Some people choose colors that are opposites of each other, such as red and green, or purple and yellow. When your trim is painted with darker paint, it can make the space appear warmer than when the trim is painted with a lighter paint. A natural wood can also be used for trim and will make the hallway more pleasant-looking.
When you choose to do house painting in Pleasanton, give your hallways the attention they deserves by painting them with beautiful paint just like you'd do in any other room.