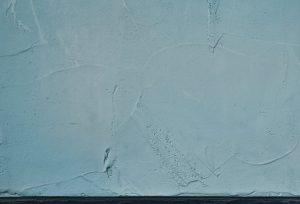 One of the things that no one wants to encounter while house painting in Pleasanton is blistering paint on the exterior walls. Knowing what factors cause paint to blister is a vital part of discovering solutions on how to prevent it from happening again.
A blister refers to a paint problem where the top layer of paint raises above the layer beneath it. Have you seen these "bubbles" on the surface? Those are blistering paints. Unfortunately, there is no way for us to predict when the blistering will happen but there are ways to make it less likely to happen.
Moisture is the number one cause of blistering paint. Did you paint the exterior walls while it's a bit rainy? Did the paint dry properly? Was the surface still wet as you started to paint it? Any of these may be the source of moisture which causes blistering paint. So the key solution to avoiding possibility of blistering paint is a thoroughly dry surface. It is important to make sure that all areas are completely dry before applying paint. Some areas like the basement and bathroom tend to be quite humid. If you're painting in these areas, it's important that you should take careful steps that will remove as much moisture from the area while you're painting.
Mixing different paints types is another culprit of blistering paint, particularly on the exterior walls. For instance, the current paint on the walls is oil-based and you're trying to coat a latex paint over it. Since heat leads to expansion and oil and latex respond to it differently, the blistering or bubbling occurs. It's better to apply an a new coat of oil-based paint over a surface already painted with an oil-based paint, and a new latex paint over a surface already coated with a latex paint.
When you paint layers rather quickly, you may be encountering problems with heat which will cause the paint to bubble. The top layer may be dried before the lower layer, which will lead to solvents turning into vapors beneath the top layer. This results into blistering paint.
Dirt is also one of the common causes of blistering paint. When you apply paint on a dirty surface, the paint will change as it dries. It will shrivel just enough that areas that aren't painted properly due to dirt will pull up off the surface below.
When you discover that the exterior walls have blistered paint, first scrape off the affected areas, and then sand. Make sure the surface is completely dried before painting. If blistering paint still reappears, inspect behind the wall (inside the room or the basement) to make sure that there isn't a moisture problems that causes blistering.
These solutions may not be the sure-fire ways to prevent blistering paint in when house painting in Pleasanton, but they are a beginning place. At least knowing what causes it will give you an idea on how to avoid them as best as you can.