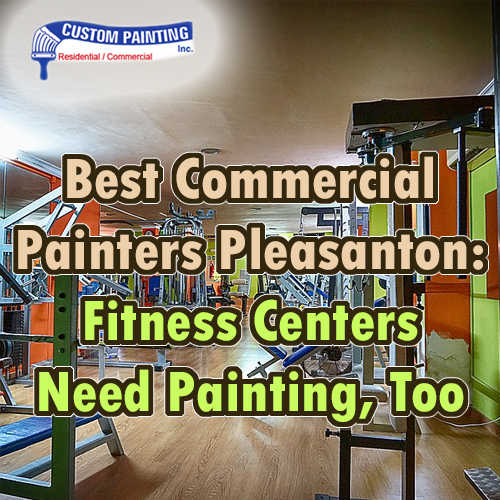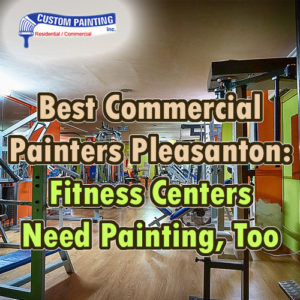 The best commercial painters in Pleasanton have a wide experience of working on various for-profit and non-profit establishments. They know that any paint color and finish can make or break a business, but that applies most strongly to certain businesses that involve health and fitness. We are specifically talking about gyms and fitness centers!
Competition among several gyms and fitness centers is intense. It's not surprising that the first consideration is to make their facilities pleasing to the eye, in order to retain longtime members and to attract potential new ones. It includes applying the interiors with the best designs and paint colors.
Have you heard of color psychology? Colors have the innate ability to manipulate our minds, spurring us to exhibit a certain feeling and emotion or do a particular action. Know which any of these color suggestions below will be the most ideal to make your gym or fitness center attractive:
Blue – Any shades of blue can work well in a gym environment because blue gives a "cool" impression to the eyes. This helps the gym-goers to cope with overheating during intense workouts.
Red – When you think of red, you think of energy, speed, and vigor – the very things you will need to build and improve on while doing workouts. Red is an "action" color, and this can be the ideal color to drive you for more intense workouts
Orange – Like red, orange is an electrifying and stimulating color – bursting with energy and agreeable to the senses. It also engenders cheerfulness and that's what you need to start your day at the gym.
Yellow – If you are looking to boost your workout routine, then you may need yellow. It is an energetic color that will put you in the "sunshine" mood when you hit the gym and to keep your workouts more stimulating and interesting.
Green – Green is a combination of warm and cool colors and often symbolizes freshness and renewal. This may be the color you are looking for to adorn your gym as it energizes, revives and soothes at the same time.
Neutral colors – Simple and neutral colors such as white, brown, gray, off-white and beige are probably the most common colors for gyms and fitness centers. Because neutral colors exude reassurance, relaxation, and peace of mind, they are also commonly used for yoga and meditation centers. You can use any of these colors by themselves or to tone down brighter and more vivid shades to create a sense of balance.
Like many other commercial establishments, gyms and fitness centers also need to be kept in good condition, so that they can leave a good impression on the long-time members, new members, and potential clients.
Gyms are usually high-traffic areas that sometimes a day's normal activity may leave some surface flaws such as fading paint, peeling paint, cracks, holes and a lot more. Commercial painters provide a full repair and repainting services for gyms and fitness centers. They also usually provide paint maintenance services so that gyms and fitness centers do not have to be re-painted too often.
Commercial painters understand that gyms and fitness centers are supposed to be places for health and fitness buffs. That is why special coatings such as antimicrobial coatings and mildew-resistant paints are used for a more sterile workout environment.
Noxious odors and fumes are a big concern especially when an area is freshly painted. Commercial painters understand that many gym-goers would complain about these odors and fumes that can distract them from their workout focus. Commercial painting contractors will help them to choose the correct low-VOC and no-VOC paint products so that gym-goers will be able to enjoy having workouts at a newly painted environment without complaining about the odors that are typical of a newly painted gym.
If you own and operate a gym and you think that you need to be ahead of your competitors, do not hesitate to hire only the best commercial painters in Pleasanton. They have a wide range of capabilities and experience in painting different commercial establishments. They have workers who are trained in different paint techniques and on the use of all kinds of tools and equipment.
And if you decide to keep your gym or fitness center open during a painting project, the best commercial painters in Pleasanton will do everything possible to minimize the disruption to the flow of your business, as well as to lessen the inconvenience to your regular gym patrons and new members.