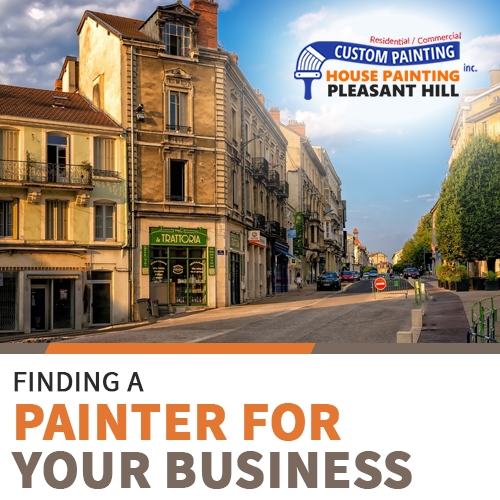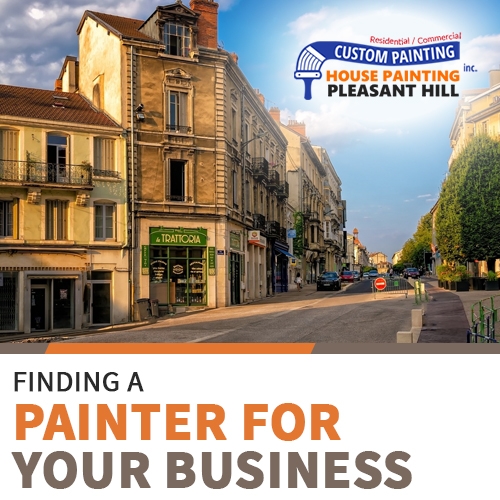 A new paint job can protect your commercial property's interior and exterior surfaces, conceal surface flaws, and give it a visual appeal. A commercial property that's freshly painted can attract more customer traffic and even boost its overall value. 
In painting a business, hiring an experienced professional is no other alternative. You should take time to make sure you are hiring the best company for the job. Look for the following features in professional commercial painting contractors in Pleasanton, CA.
Experience in the commercial painting business
Experience is usually the first thing that customers look for a painter to work on their commercial property. Seasoned commercial painting contractors tend to have a high turnover rate. The last thing you want for your project is a contractor who lacks experience or may not remain in the industry long enough to complete your project.
Naturally, you first want to ask any painting contractor how long they have been in the paint service industry. If possible, try to find a commercial painting contractor with at least two years of experience in your town, city, or region. You can trust Custom Painting, Inc.'s 40-plus years of experience to complete your commercial painting project on time and within budget.
Proper credentials
The professional painting contractor you are looking to hire should be licensed and insured.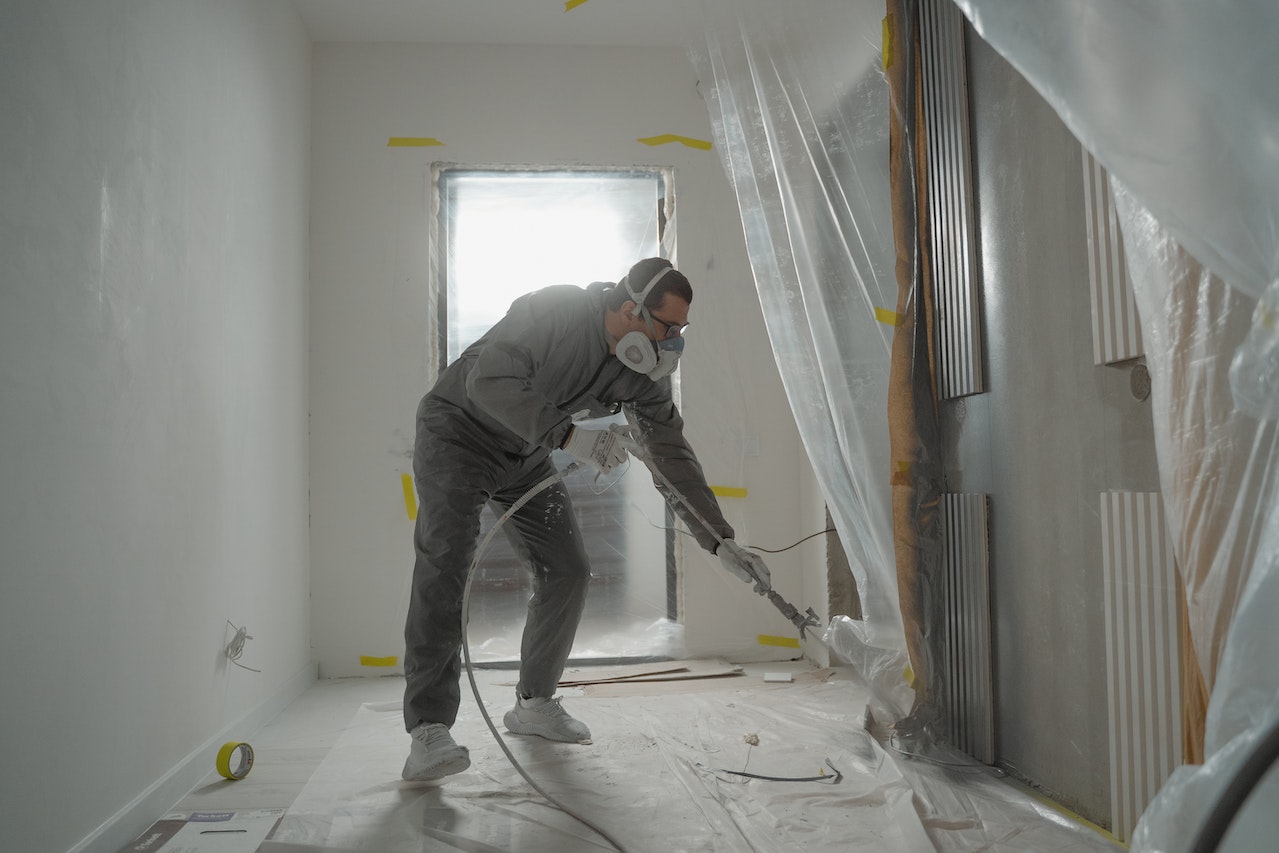 License – Depending on the state, commercial painting contractors may require a license issued by the state government. In California, a contractor must have a valid and updated license before offering any service. It is a strict requirement. If you have any doubts regarding the legitimacy of the contractor, check the California Contractors State License Board (CSLB) website https://www.cslb.ca.gov to confirm the validity of that contractor's license. You can also call CSLB at 800-321-2752 to help you verify whether that contractor is registered.
Insurance – In most regions in the US, contractors should have insurance. When looking for painting contractors, you must prioritize candidates with general liability insurance and worker's compensation insurance. If the contractor is insured, it will give you peace of mind knowing that you, your property, and the workers you employ are protected in case an accident or injury happens during the project.
Hiring a painting contractor who works with subcontractors instead of regular employees comes with risks. It's always preferable to hire a contractor who employs regular workers. But if the contractors subcontract the work to others, ensure that the subcontractors must also have the appropriate credentials.
Do the contractors perform prep work?
Surface preparation is essential for every painting project. When you start interviewing candidates, you should learn more about the services that each provides, beginning with surface cleaning and preparation.
Some painting contractors will complete minor repairs and make sure that the surfaces are ready before the actual painting job commences. Others skip the prep work to finish the job quickly – avoid such contractors.
Ask each contractor whether they do prep work and what kind of prep work they carry out. Find out what is expected from every painting contractor you're interviewing and what they expect you to complete to prepare your property. Getting this matter clear early on will avoid future misunderstandings related to the beginning of the project.
Customer reviews and references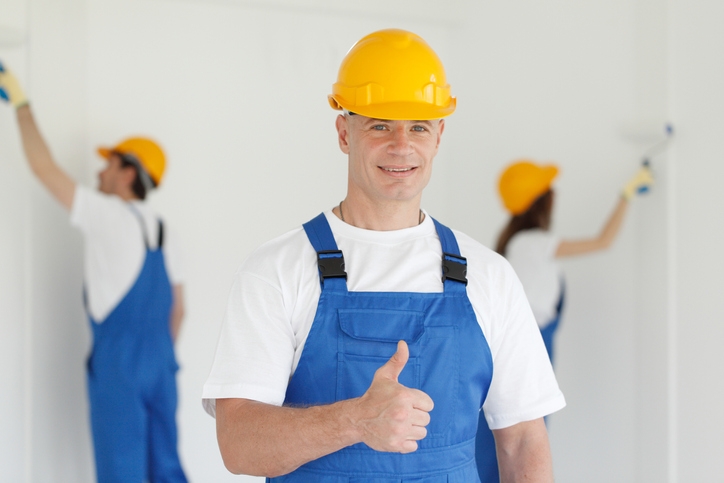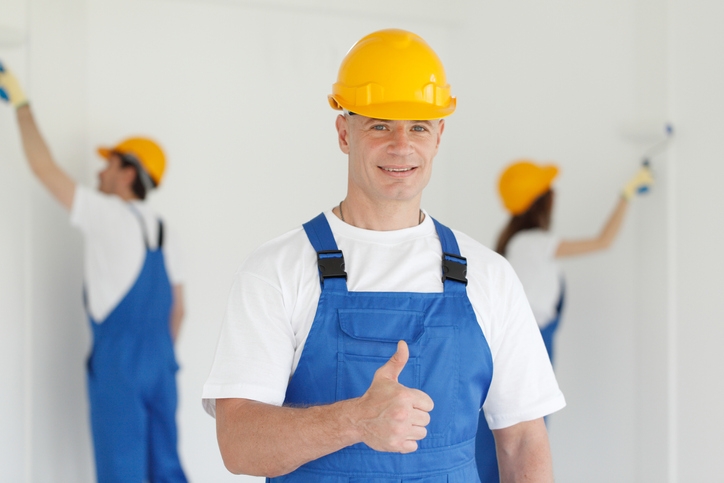 Another way to determine whether the contractor is worth hiring is through customer reviews, testimonials, and references. You can check online reviews and testimonials of the local painting contractors you're considering hiring. There are several review sites that allow customers to post their feedback on the contractor's services in their area.
But among the three, references are the most reliable. You must ask painting contractors for references and then contact them to ask about the work that the contractors completed. You actually get to talk with the customers who relate to you about their past experiences with the contractor. If they're happy with the service and quality of work, they will be glad to recommend them to you.
A thorough understanding of the products and techniques
This is what you will get from hiring an experienced commercial painting contractor – they understand the latest paint products, tools, and application techniques. Experienced contractors should be able to help you choose the right paints for your commercial property and may even offer some suggestions for the colors and finish. 
Years of experience in the business allow painting contractors to offer such suggestions. If they are unable to provide input on the project, chances are they may not have as much experience as they claim.
Customer satisfaction guaranteed
The goal of reputable painters in Pleasanton, CA is customer satisfaction. They usually offer warranties for their work following the completion of the paint job. With a warranty, the painters may come back to your property and take care of any touch-up work in case there are defects in their workmanship. This shows that the painters stand behind the quality of their work.
Price estimate
In addition to these features mentioned earlier, one of the things to look for in a commercial painting contractor is a price estimate. After the estimators do an inspection of your property and discuss with you the scope and complexity of the project, you should receive a formal pricing estimate from them immediately. 
The rule of thumb is to get estimates from at least three different contractors in your area. Compare the estimates and, whenever possible, discuss the pricing with contractors before hiring one. 
Choose a company you can trust
Commercial painting projects are usually large-scale jobs, so it's important to choose a reliable and trustworthy licensed painter near me who will get the job done right and on time. If the customer isn't happy with the work, the contractor will always make things right. 
Always be informed and hire the right painter for your next commercial painting project. Contact Custom Painting, Inc. to get your estimate now!